Microsoft 72-678 – Designing and Providing Microsoft Volume Licensing Solutions to Large Organizations
Acest curs a fost retras din portofoliul vendorului.
This exam measures your ability to accomplish the technical tasks listed below. The percentages indicate the relative weight of each major topic area on the exam. The higher the percentage, the more questions you are likely to see on that content area on the exam.
This course is aimed at sales professionals who sell licensing solutions to large organizations. Organizations in this category typically have 250 or more devices or users
Upon completion you will know how to:
Recommend the appropriate technology solution (30-35%)
Recommend the appropriate Software Assurance (SA) benefits (15-20%)
Recommend a licensing solution (30-35%)
Provide post-sales customer services (10-15%)
Students should have at least six months of experience selling Microsoft licensing solutions, along with a basic understanding of all Microsoft corporate licensing solutions, including Select Plus, Enterprise Agreements, OEM, Full Packaged Product, and Open and Open Value. Students should also have a basic understanding of the types of Microsoft products, such as operating systems, server applications, desktop applications, and Online Services, and their respective licensing models. Students are expected to validate their ability to define a solution that best suits the customer's needs.
Evaluate the gap between the current technology solution and a future one
Identify the customer's short-term and long-term technology vision, identify a solution that would meet the customer's requirements, choose between on-premises and hosted software
Determine the required products for the customer's preferred on-premises solution
Identify product features and functions; list dependencies; recommend editions and/or versions; describe product licensing in both physical and virtual environments; choose the appropriate products, including Windows Server 2012 R2, Microsoft System Center 2012 R2, SQL Server 2014, Lync Server 2013, Exchange Server 2013, SharePoint Server 2013, Windows 8.1, Office 2013, and Microsoft Dynamics CRM 2013
Determine the required products for the customer's preferred Online Services solution
Identify product features and functions; list dependencies; recommend plans; choose the appropriate products, including Office 365, Windows Intune, Microsoft Dynamics CRM Online, and Microsoft Azure
Identify the appropriate product licensing rights, and apply them to the customer requirements
Identify when to use the different licensing reference materials, including the Product Use Rights (PUR) document, the Online Services Use Rights (OLSUR) document, Product List, Retail software license terms for original equipment manufacturer (OEM), and full packaged product (FPP)
Identify SA benefits
Benefits include license mobility within server farms, license mobility through SA, unlimited virtualization rights, roaming use rights, virtual desktop access, and step-up licenses
Match SA benefits to customer needs
Explain how each SA benefit applies to customer needs
Select the appropriate licensing programs
Considerations include the customer's software environment, geographic scope, budget requirements and payment options, expected growth, and purchasing process; programs include Select Plus, Enterprise Agreement, Enterprise Subscription Agreement, Microsoft Products and Services Agreement (MPSA), and crossover with Open and Open Value programs
Explain the benefits and limitations of the recommended licensing solution to the customer
Choose between OEM versus retail versus volume licensing; explain the benefits of volume licensing, including license reassignment, downgrade rights, and reimaging rights
Assist the customer with software access and volume license activation
Download software; activate via Volume License Keys, Multiple Activation Key, and Key Management Service
Assist the customer with SA benefit activation
Activate and manage training vouchers, Home Use Program, Planning Services, 24×7 Problem Resolution Support
Nu există cursuri recomandate după finalizarea acestui curs.
Nu sunt programe de ceritifcare pentru acest curs.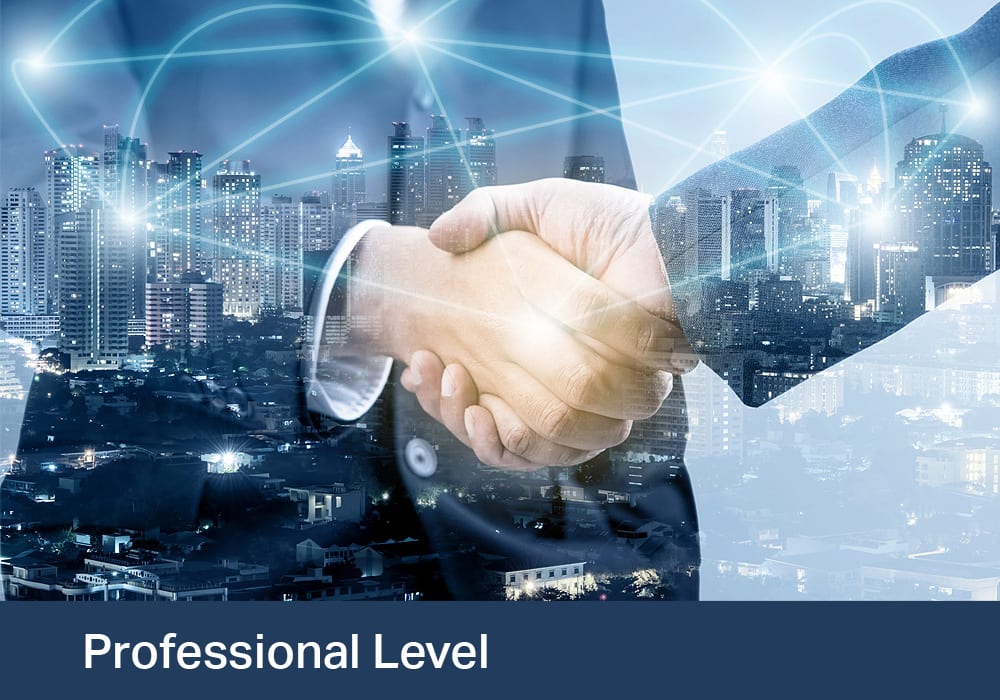 Într-o economie bazată pe cunoaștere, educarea și instruirea angajaților reprezintă o investiție în vederea obținerii unei performanțe îmbunătățite pe termen scurt, precum și a succesului pe termen lung al organizației.