Microsoft 20697-2 – Deploying and Managing Windows 10 Using Enterprise Services
Acest curs a fost retras din portofoliul vendorului.
In this 5 day course you will learn how to deploy and manage Windows 10 applications, devices and desktops in an enterprise environment. You will learn about Group Policy, Remote Access and Devices Registration in order to offer secure identity and data access.
Other topics covered in this course include device support and data management through Microsoft Azure Active Directory, Microsoft Intune as well as Microsoft Azure Rights Management.
This course is aimed at anyone whose responsibilities include the administration and support of Windows 10 desktops, devices, users and associated network resources.
Upon completion students will know how to:
Deploy Windows 10 enterprise desktops
Manage user profiles and user state virtualization
Manage Windows 10 sign-in and identity
Manage desktop and application settings by using Group Policy
Implement remote access solutions
Manage Windows 10 devices by using enterprise mobility solutions
Use Microsoft Intune to manage desktop and mobile clients
Manage updates and endpoint protection by using Microsoft Intune
Students need to have:
At least two years of experience in IT
Basic awareness of Windows deployment tools
Completed Installing and Configuring Windows 10 (M20697-1A)
Module 1: Managing Desktops and Devices in an Enterprise Environment
Managing Windows 10 in the Enterprise
Managing a Mobile Workforce
Supporting Devices in the Enterprise
Extending IT Management and Services to the Cloud
Lab : Planning for Windows 10 and Device Management in the Enterprise
Module 2: Deploying Windows 10 Enterprise Desktops
Overview of Windows 10 Enterprise Deployment
Customizing Enterprise Desktop Deployments
Deploying Windows 10 by Using MDT
Maintaining a Windows 10 Installation
Volume License Activation for Windows 10
Lab : Building a Reference Image by Using Windows Assessment and Deployment Kit (ADK) Tools
Configuring Custom Windows PE Boot Media
Creating a Custom Answer File by Using Windows SIM
Installing a Reference Computer by Using an Answer File
Preparing a Reference Computer by Using Sysprep
Capturing a Reference Computer
Lab : Using MDT to Deploy Windows 10 Desktops
Creating and Configuring an MDT Deployment Share
Creating a Task Sequence
Deploying a Windows 10 Image by Using MDT
Lab : Maintaining a Windows 10 Installation by Using Windows ICD
Creating and Configuring a Windows ICD Provisioning Package
Module 3: Managing User Profiles and User State Virtualization
Managing User Profiles and User State
Implementing User State Virtualization by Using Group Policy
Configuring UE-V
Managing User State Migration
Lab : Configuring User Profiles and User State Virtualization
Configuring Roaming User Profiles and Folder Redirection
Implementing and Configuring UE-V
Lab : Migrating User State by Using USMT
Creating and Customizing USMT XML Files
Capturing and Restoring User State on a Target Computer
Module 4: Managing Windows 10 Sign-In and Identity
Overview of Enterprise Identity
Planning for Cloud Identity Integration
Lab : Integrating a Microsoft Account with a Domain Account
Signing up for a Microsoft Account
Connecting a Microsoft Account to a Domain Account
Lab : Joining Windows 10 to Azure Active Directory
Signing up for Both Office 365 and Azure Trial Subscriptions
Joining Windows 10 to Azure Active Directory
Module 5: Managing Desktop and Application Settings by Using Group Policy
Managing Group Policy Objects
Configuring Enterprise Desktops by Using Group Policy
Overview of Group Policy Preferences
Lab : Configuring Group Policy Objects and Settings
Managing Windows 10 by Using Group Policy
Lab : Using Group Policy Preferences to Manage Desktop Settings
Configuring Group Policy Preferences to Apply Drive and Printer Mapping
Module 6: Managing Data Access for Windows-based Devices
Overview of Data Access Solutions
Implementing Device Registration
Implementing Work Folders
Managing Online Data Using Cloud-Based Storage Solutions
Lab : Configuring Data Access for Non-Domain Joined Devices
Configuring Work Folders
Lab : Managing Data Access Using OneDrive
Configuring OneDrive
Module 7: Managing Remote Access Solutions
Overview of Remote Access Solutions
Supporting DirectAccess with Windows 10
Configuring VPN Access to Remote Networks
Supporting RemoteApp
Lab : Implementing DirectAccess
Configuring the DirectAccess Server
Configuring the DirectAccess Clients
Validating Remote Connectivity
Lab : Configuring Microsoft Azure RemoteApp
Creating a RemoteApp Collection
Publishing an Application by Using Azure RemoteApp
Validating Remote Connectivity
Module 8: Configuring and Managing Client Hyper-V
Installing and Configuring Client Hyper-V
Configuring Virtual Switches
Creating and Managing Virtual Hard Disks
Creating and Managing Virtual Machines
Lab : Configuring Virtual Machines by Using Client Hyper-V
Installing Client Hyper-V
Creating a Virtual Switch, a Virtual Hard Disk, and a Virtual Machine
Module 9: Managing Windows 10 Devices Using Enterprise Mobility Solutions
Overview of the Enterprise Mobility Suite
Overview of Azure Active Directory Premium
Overview of Azure RMS
Overview of Intune
Lab : Implementing a Microsoft Intune Subscription
Signing Up for an Intune Trial Subscription
Adding Intune Users
Module 10: Managing Desktop and Mobile Clients by Using Microsoft Intune
Deploying the Intune Client Software
Overview of Microsoft Intune Policies
Mobile Device Management Using Intune
Lab : Installing the Intune Client Software and Configuring a Policy
Installing the Intune Client Software
Configuring Intune Policy Settings
Lab : Managing Mobile Devices Using Microsoft Intune
Configuring and Enrolling Mobile Devices into Microsoft Intune
Module 11: Managing Updates and Endpoint Protection by Using Microsoft Intune
Managing Updates by Using Intune
Managing Endpoint Protection
Lab : Managing Updates and Endpoint Protection by Using Microsoft Intune
Configuring Updates in Intune
Configuring Endpoint Protection in Intune
Module 12: Application and Resource Access Using Microsoft Intune
Application Management by Using Intune
The Application Deployment Process
Managing Access to Organizational Resources
Lab : Deploying Applications by Using Microsoft Intune
Publishing Applications for Deployment in Intune
Deploying and Monitoring Application Deployment
Lab : Managing Resource Access by Using Intune
Configuring Certificate Deployment in Intune
Configure Conditional Access Policies
Deploying Windows Desktops and Enterprise Applications (M20695)
Administering System Center Configuration Manager and Intune (M20696)
Microsoft Specialist – Windows 10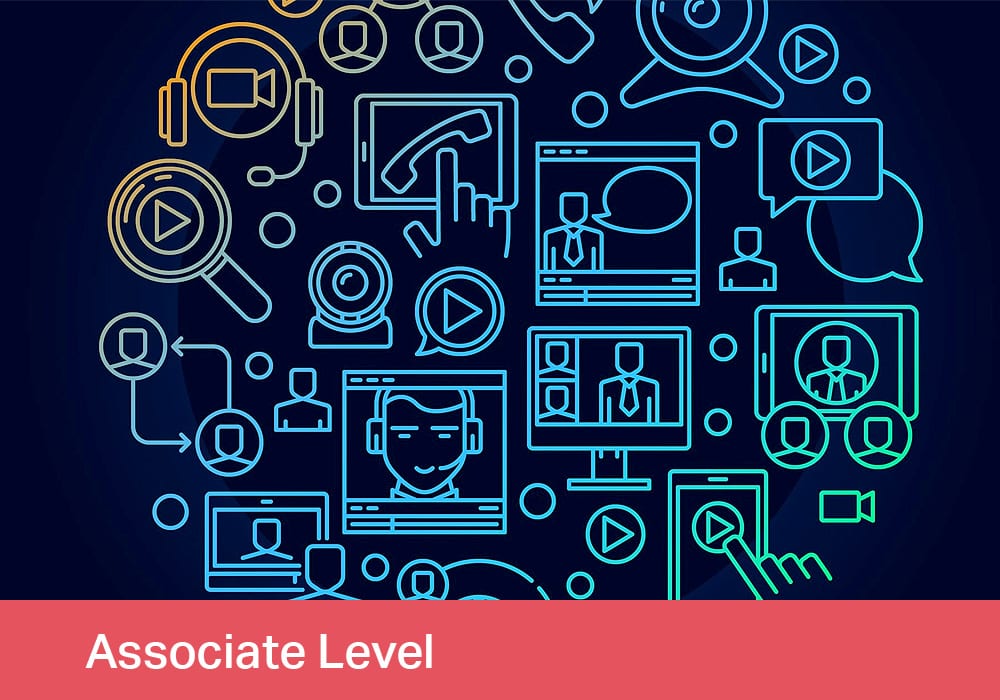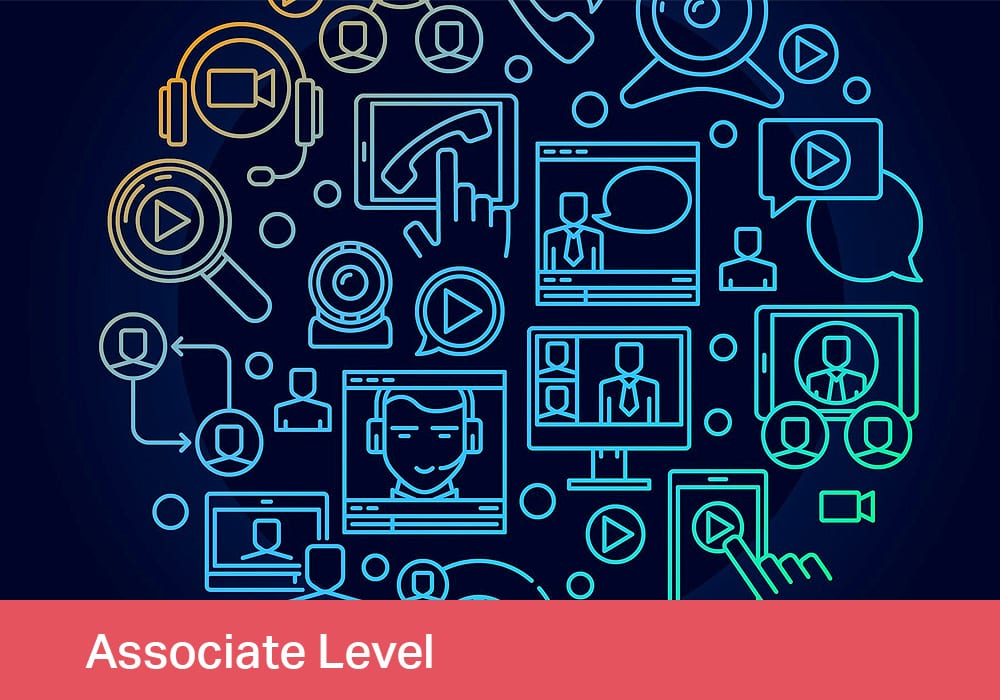 Într-o economie bazată pe cunoaștere, educarea și instruirea angajaților reprezintă o investiție în vederea obținerii unei performanțe îmbunătățite pe termen scurt, precum și a succesului pe termen lung al organizației.