Microsoft 10232 – Designing and Developing Microsoft SharePoint Server 2010 Applications
Acest curs a fost retras din portofoliul vendorului.
In this course you will acquire the skills and best practices required to help organizations design and develop SharePoint applications.
This course is aimed at anyone whose responsibilities include solving level 1 and leve 2 UCS C-Series Standalone Server issues.
Upon completion you will know how to:
Develop strategies for caching session state, and designing for high-performance sites by limiting page size and iteration
Determine the most suitable presentation method, visual elements, programmatic objects, and multilingual strategy that meet the design objectives
Evaluate available data access and storage methods and determine the appropriate implementation for the application requirements
Identify the pros and cons of various data capture options and specify the most effective method or combination of methods for capturing user input
Evaluate the use and implementation of SharePoint artifacts and determine which artifacts best meet the needs of the application requirements
Design processing systems to get work done in the solution
Create an effective strategy for implementation and deployment of custom solutions in both development and production environments
Create a development strategy to allow multiple developers and administrators to work together
Devise a strategy for developing and deploying upgrades over time as the solution evolves
Develop an information architecture strategy that will support flexibility and growth and a navigation strategy that fits on top of this information architecture
Plan a comprehensive branding strategy and determine the necessary application elements required to support that strategy
Design and implement a security approach that supports both code access and end-user functionality
Design an effective strategy for optimizing page render times and data access methods within SharePoint 2010
Determine the appropriate use of unit and integration tests within SharePoint and design an effective strategy for ensuring maximum code reliability
Students need to have:
At least two years of SharePoint development experience, including the APIs and XML schemas necessary to create web parts, perform data access, and provision fields, lists, content types, etc.
Experience with ASP.NET and Microsoft Visual Studio 2010
Understanding of the problem-solving techniques that apply to the Software Development Life Cycle (SDLC), including software versioning and managing configuration and content in a software system
Basic knowledge of Web application architecture
Working knowledge of ASP.NET and Visual Studio
Experience in SharePoint infrastructure including servers and services
Microsoft SharePoint 2010, Application Development (M10175) or equivalent knowledge
Module 1: ASP.NET Advanced Concepts for SharePoint
This module helps you to review the essential information regarding ASP.NET including how to improve performance for high-scale sites like SharePoint. This module covers concepts around ViewState, caching, and session state and provides an opportunity to learn to make appropriate choices.
Lessons
Server Memory
Server CPU
Transfer and Client
Lab : Page Size and ViewStateLab : Memory and Performance
After completing this module, students will be able to:
Review the fundamentals of memory management.
Identify the key things to drive high CPU utilization.
Identify factors impacting client performance.
Module 2: Designing for User Experience
This module provides the key criteria and structure necessary to make appropriate decisions about what kind of user interface component to use based on the needs of the solution.
Lessons
SharePoint Background
Page Parts
Pages
Globalization and Localization
Designing for Accessibility
Lab : Selecting Page PartsLab : Selecting Page Types
After completing this module, students will be able to:
Review the fundamentals of SharePoint architecture and how it impacts the page design experience.
Determine the appropriate page part in SharePoint for a given situation.
Determine the appropriate page in SharePoint for a given situation.
Identify the considerations for globalizing and localizing your applications.
Determine the design impact of WCAG standards for projects requiring accessibility compliance.
Module 3: Designing for Data
This module explains defining what storage will look like. This module discusses the information about data design critical to the performance and accessibility of the solution. The module also covers scalability issues related to data as well as the structural components such as the use of lists, list definitions, content types, and fields.
Lessons
List and Library Fundamentals
Large Data Strategies
SharePoint Data Management
Lab : Time TrackingLab : Invoice Management
After completing this module, students will be able to:
Review the fundamentals of foundation for operating with data in SharePoint.
Evaluate data size to arrive at potential solutions for large data storage needs.
Manage data to arrive at an appropriate data access strategy.
Module 4: Designing Data Capture and Integration
This module discusses strategies on how to get the data into the system. This module covers the techniques for capturing data – including office integration and integrating to other systems with BCS.
Lessons
Key Considerations for Data Capture
Designing for Data Capture
Designing for Integration
Lab : Creating External ListsLab : Creating an InfoPath Form
After completing this module, students will be able to:
Identify the key considerations for data capture in SharePoint.
Apply the appropriate approach to data capture in SharePoint.
Identify the integration options and technologies that are built into the SharePoint platform including the Business Data Catalog (BDC) and Business Connectivity Services (BCS).
Module 5: Designing Artifacts
This module discusses items that will need to be implemented in SharePoint to tie the user interface and the data structure together. The module covers information about artifacts to begin the transformation of the abstract design into a specific set of deliverables that need to be created through SharePoint.
Lessons
Customer Requirements
Creating Sites
Lab : Incident Response SiteLab : Expense Reports
After completing this module, students will be able to:
Implement the techniques for evaluating and refining customer requirements.
Determine an approach for matching customer requirements to SharePoint artifacts.
Module 6: Designing Processing Solutions
This module covers the details of options for developing solutions. The module provides decision criteria for the determination of sandbox versus full trust (or a hybrid of the two) deployments. The module also provides details for making decisions about processing including how to address long running operations and how to decide the appropriate processing solutions.
Lessons
Multiserver Configurations
In and Out of the Sandbox
Getting Work Done
Working with Workflows
Lab : Designing an Engineering SystemLab : Creating a Sensor Report
After completing this module, students will be able to:
Explain the processing solutions and approaches that must be created when working in a multiserver environment.
Identify the benefits and limitations of the SharePoint Sandbox features.
Determine the choices available for in-page, client, event receiver, workflow, and timer execution models.
Evaluate how SharePoint workflows are executed and the factors impacting design.
Module 7: Designing Packaging
This module addresses the first order problem of factoring the solution into features and packages so that it can be upgraded. This module covers the baseline skills of determining the number, scope, and dependency of features and determining the right number of packages.
Lessons
Understanding Packaging Life Cycle
Establishing Design Principles
Lab : Building a Business Document SolutionLab : Working with Dependencies
After completing this module, students will be able to:
Explain how packages are created and delivered.
Determine the size of features to be able to effectively maintain the given solution.
Module 8: Designing a Development Strategy
This module focuses on two key items necessary to deploy larger solutions, configuration and logging. This module provides the students a platform to expand the scope of the solution and focus on issues related to dozens of projects on a server, each with its own approach to configuration and logging.
Lessons
Developing for the Enterprise
The Role of Logging
The Benefits of Application Configuration
Lab : Team-Based Logging and ConfigurationLab : Operational Logging
After completing this module, students will be able to:
Identify the team development needs for SharePoint.
Explain operational and diagnostic logging including the differences and the options for recording.
Determine the options for storing configuration in a SharePoint environment.
Module 9: Developing Version and Deployment
This module delves into the challenges of versioning in a SharePoint environment. The module also addresses deployment issues because most deployment issues are related to the versioning process.
Lessons
Application Life Cycle Management
Source Control and Build
Versioning Strategy
Upgrading
Deployment
Lab : Versioning AssembliesLab : Feature Upgrade
After completing this module, students will be able to:
Review the fundamentals of the software development life cycle and its relation to configuration management.
Design a Source Control and build strategy.
Determine the approach for versioning a given application.
Address specific concerns for upgrading a given application that has been deployed to production.
Assess the effectiveness of deployment strategy.
Module 10: Designing Information Architecture and Navigation
This module helps to draw the distinction between information architecture and branding topics. The module helps to separate taxonomy (organization) from navigation (user interface).
Lessons
Understanding Information Architecture
Planning for Software Boundaries
Navigation
Lab : Developing a Site StructureLab : Implementing Farm-wide Navigation
After completing this module, students will be able to:
Determine the technique necessary to develop an information architecture based on SharePoint.
Explain the scalability concerns for individual items in SharePoint in the context of information architecture.
Determine the appropriate navigation solution for a given application.
Module 11: Designing Branding and Customization Support
This module covers branding options, including what tools can be used to customize the appearance. The module moves us to including the users and power users of the ultimate solution.
Lessons
Introduction to Branding
Branding Options
Branding Decisions
Managing User Experience
Planning for Customization
Lab : Packaging BrandingLab : Improving Brand Performance
After completing this module, students will be able to:
Identify the need for branding and how it impacts the overall project.
Enumerate the branding options and their various strengths and weaknesses.
Identify the decisions to arrive at the best approach to branding.
Design a user experience that includes branding.
Create a strategy for managing customizations.
Module 12: Designing Security
This module describes how to design security for performance and provide a holistic view so to evaluate security implications and tradeoffs. This module also outlines the new Claims-Based authentication in SharePoint 2010 and how Forms-Based Authentication fits into this model.
Lessons
Security Within SharePoint
Using an Alternate Identity Store
Forms-Based Authentication
Deeper Look at SharePoint Claims
Lab : Setting Up a Customer Service SiteLab : Solving a Security Issue
After completing this module, students will be able to:
Explain the role of security in SharePoint.
Evaluate the impact of alternate identity stores on a given security approach.
Discuss the challenges and impact of Forms-Based authentication toward solving security concerns.
Dissect SharePoint Claims implementations.
Module 13: Designing for Page and Data Access Performance
This module discusses page and data access performance and how to plan for a high performance site.
Lessons
Optimizing SharePoint Page Performance
Analyzing Performance with the SharePoint Developer Dashboard
Optimizing SharePoint Data Access Performance
Lab : Designing for Page and Data Access Performance
After completing this module, students will be able to:
Explain how SharePoint pages are built for optimized performance.
Evaluate pages with performance issues in terms of elapsed time as well as database impact by using the SharePoint Developer Dashboard.
Determine an appropriate SharePoint data access technique to deliver SharePoint data quickly and efficiently for a given scenario.
Module 14: Designing a Testing Strategy
This module discusses what we do at the end of the development process, testing. The module also covers functional testing and scale/performance testing.
Lessons
Testing Concepts
Unit Testing
Integration Testing
Performance Testing
Lab : Designing a Testing Strategy
After completing this module, students will be able to:
Evaluate the core testing concepts and their impact on quality.
Evaluate the core concepts of unit testing.
Evaluate the core concepts of integration testing.
Test the performance of a given solution.
Nu există cursuri recomandate după finalizarea acestui curs.
Nu sunt programe de ceritifcare pentru acest curs.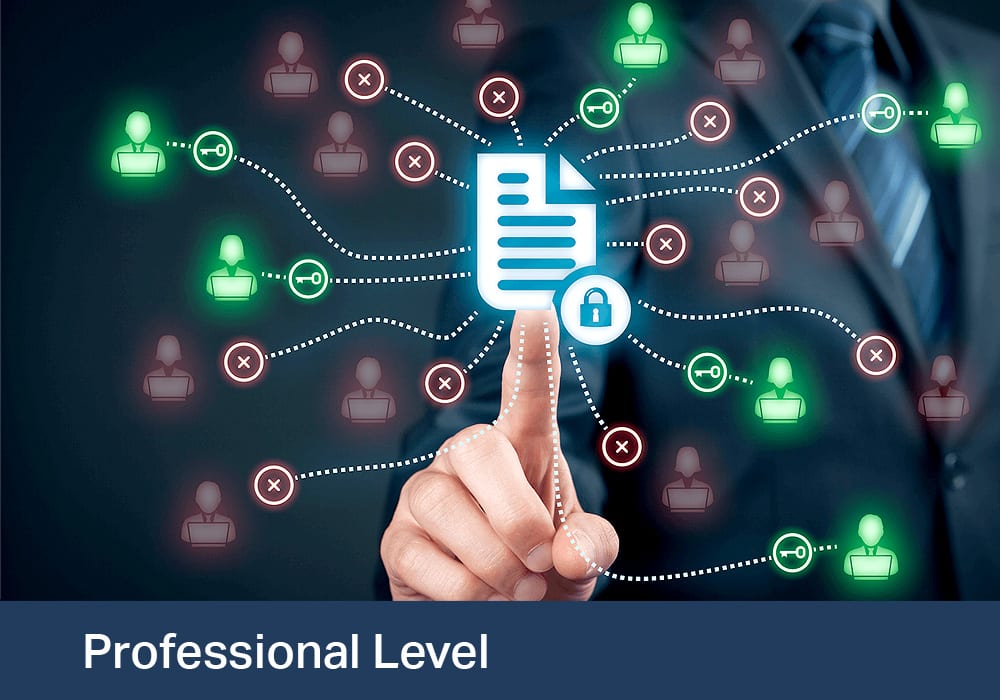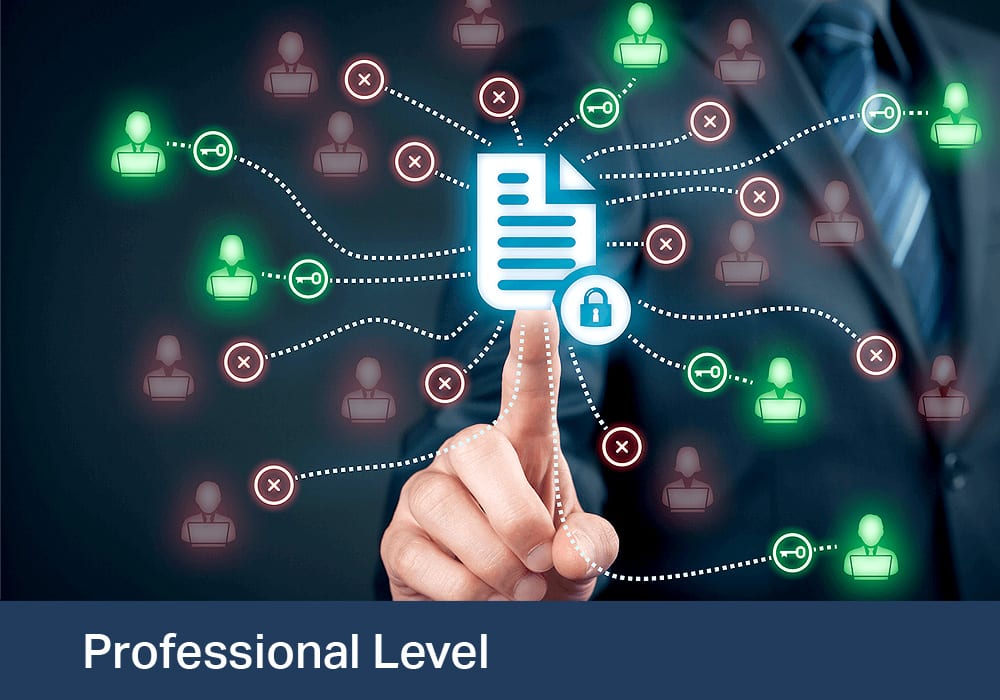 Într-o economie bazată pe cunoaștere, educarea și instruirea angajaților reprezintă o investiție în vederea obținerii unei performanțe îmbunătățite pe termen scurt, precum și a succesului pe termen lung al organizației.