Microsoft 40365 – Windows Server Administration Fundamentals
Acest curs a fost retras din portofoliul vendorului.
This is a three day course that offers the fundamental concepts and instruments required to begin your career in using Microsoft technologies. The course complies of: Server Installation, Active Directory, Storage, Server Performance Management and Server Maintenance. After completing the course you will be well prepared to successfully pass the Microsoft Technology Associate Exam 98­365.
The Microsoft Technology Associate (MTA) is Microsoft's newest suite of technology certification exams that validate fundamental knowledge needed to begin building a career using Microsoft technologies. This program provides an appropriate entry point to a future career in technology and assumes some hands-on experience or training but does not assume on-the-job experience.
Upon completion you will know how to:
Server installation
Server roles
Active Directory
Storage
Server Performance Management
Students need to have:
Basic hands-on experience or training is required
1. Server
What a Server Does
Installing Windows Server 2008 RS
2. Managing Windows Server 2008 R2
Performing Initial Configuration Tasks
Using the Control Panel
Configuring IP Address Settings
Managing Devices and Device Drivers
Using Microsoft Management Console and Administrative Tools
Installing Programs, Roles, and Features
Managing Services
Registry
Managing Server Core
3. Storage
Storage Technologies
Network Attached Storage and Storage Area Networks
Disk Structure
Using Disk Management Tools
4. Monitoring and Troubleshooting Servers
Troubleshooting Methodology
Booting the System
Performance
Business Continuity
Backups
Performing Server Repair
5. Essential Services
Naming Resolution
DHCP Services
Directory Services with Active Directory
6. File and Print Services
New Technology File System (NTFS)
Sharing Drives and Folders
Looking at Printers
Enabling Auditing

7. Popular Windows Network Services and Applications
Web Server
Remote Access
Remote Administration
Server Virtualization
Nu există cursuri recomandate după finalizarea acestui curs.
MTA: Microsoft Technology Associate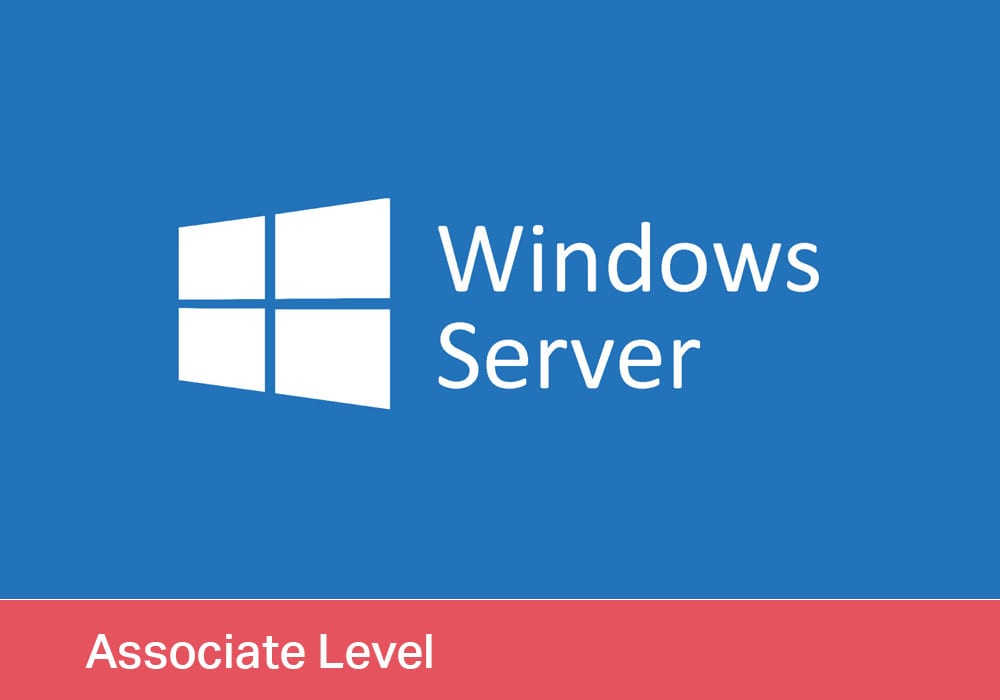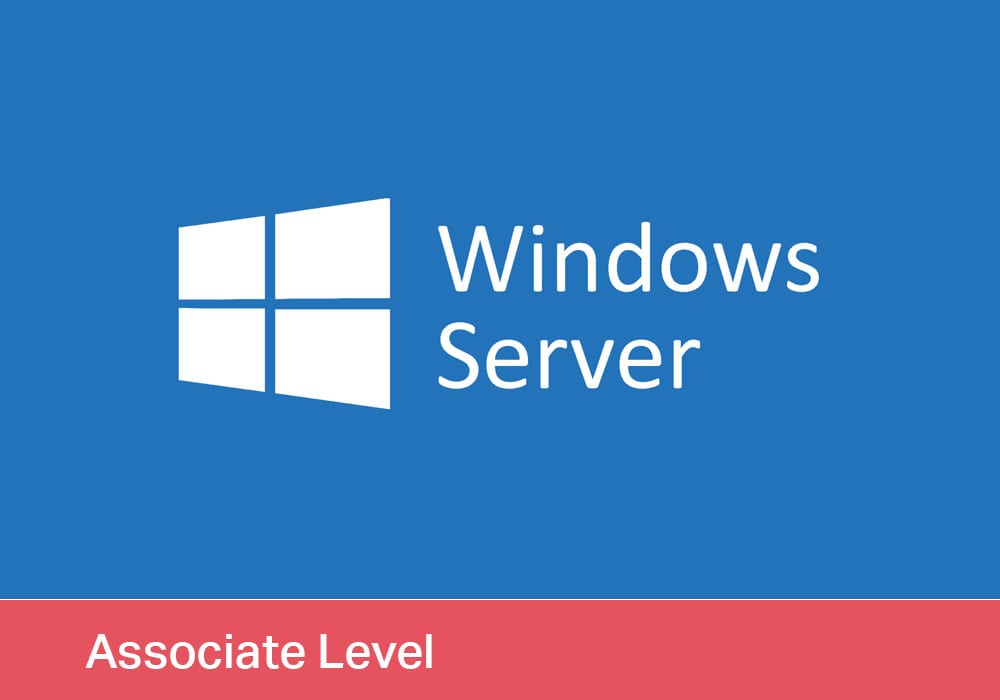 Într-o economie bazată pe cunoaștere, educarea și instruirea angajaților reprezintă o investiție în vederea obținerii unei performanțe îmbunătățite pe termen scurt, precum și a succesului pe termen lung al organizației.