Microsoft 20696 – Administering System Center Configuration Manager and Intune
Acest curs a fost retras din portofoliul vendorului.
In this course you will learn how to configure and manage clients and devices using Microsoft System Center 2012 R2 Configuration Manager, Microsoft Itune as well as its associated site systems.
Other topics covered in this course include how to manage software, client health, hardware and software inventory, applications and integration with Microsoft Itune.
This course is aimed at anyone whose responsibilities include the deployment, management and maintenance of PCs, devices and applications for medium to large organizations that use System Center 2012 R2 Configuration Manager and Microsoft Itune together.
Upon completion you will know how to:
Manage desktops and devices in the enterprise
Prepare the infrastructure to support desktop and device management
Deploy and manage Configuration Manager clients
Manage inventory for PCs and applications
Distribute and manage content used for deployments
Deploy and manage applications
Manage mobile devices by integrating Microsoft Intune with Configuration Manager
Maintain software updates for managed PCs
Implement Endpoint Protection for managed PCs
Manage compliance and secure data access
Manage client status, power management, and remote administration
Maintain Configuration Manager sites and site systems
Students need to have:
Networking fundamentals, including common networking protocols, topologies, hardware, media, routing, switching and addressing.
Active Directory Domain Services (AD DS) principles and fundamentals of AD DS management.
Basic understanding of scripting and Windows PowerShell syntax.
Basic understanding of Windows Server roles and services.
Basic understanding of management tasks using System Center 2012 R2 Configuration Manager.
Configuring Windows 8.1 (M20687)
Supporting Windows 8.1 (M20688)
1. Managing Desktops and Devices in the Enterprise
Systems Management Using System Center 2012 R2 Configuration Manager and Microsoft Intune
Overview of Configuration Manager and Cloud Services Architecture
Overview of the Configuration Manager Administrative Tools
Monitoring and Troubleshooting a Configuration Manager Site
Introduction to Queries and Reports
2. Preparing the Infrastructure to Support Desktop and Device Management
Configuring Boundaries and Boundary Groups
Configuring Resource Discovery
Configuring the Exchange Server Connector for Mobile Device Management
Configuring the Intune Connector for Mobile Device Management
Configuring User and Device Collections
Configuring Role-Based Administration
3. Deploying and Managing Clients
Overview of the Configuration Manager Client
Deploying the Configuration Manager Client
Managing Client Settings in Configuration Manager
Managing MDM Clients
4. Managing Inventory for PCs and Applications
Overview of the Inventory Collection
Configuring Hardware and Software Inventory
Managing Inventory Collection
Configuring Software Metering
Configuring Asset Intelligence
5. Distributing and Managing Content Used for Deployments
Preparing the Infrastructure for Content Management
Distributing and Managing Content on Distribution Points
6. Deploying and Managing Applications
Overview of Application Management
Creating Applications
Deploying Applications
Managing Applications
Deploying Virtual Applications by Using System Center 2012 R2 Configuration Manager
Deploying Windows 8.1 and Mobile Apps
7. Maintaining Software Updates for Managed PCs
Overview of Software Updates
Preparing a Configuration Manager Site for Software Updates
Managing Software Updates
Configuring Automatic Deployment Rules
Monitoring and Troubleshooting Software Updates
8. Implementing Endpoint Protection for Managed PCs
Overview of Endpoint Protection in Configuration Manager
Configuring and Monitoring Endpoint Protection Policies
9. Managing Compliance and Secure Data Access
Overview of Compliance Settings
Configuring Compliance Settings
Viewing Compliance Results
Managing Compliance for Mobile Devices
Managing Data Access by Using Profiles
10. Managing Client Status, Power Management, and Remote
Configuring and Monitoring Client Status
Configuring Power Management
Configuring Remote Tools
11. Maintaining Configuration Manager Sites and Site Systems
Overview of Configuration Manager Site Maintenance
Performing Backup and Recovery of a Configuration Manager Site
Nu există cursuri recomandate după finalizarea acestui curs.
Nu sunt programe de ceritifcare pentru acest curs.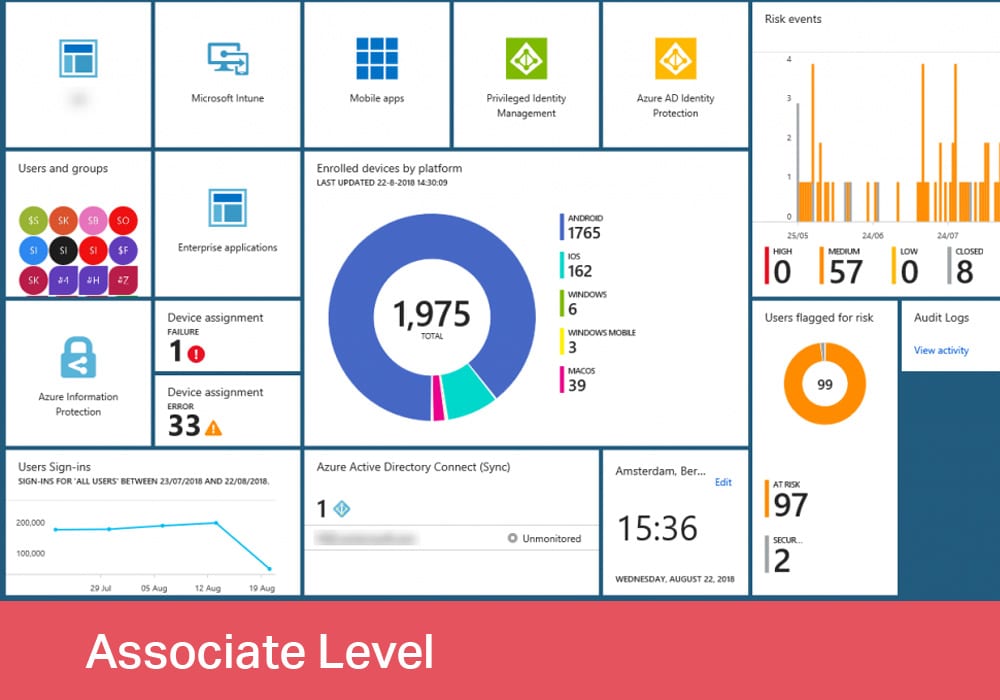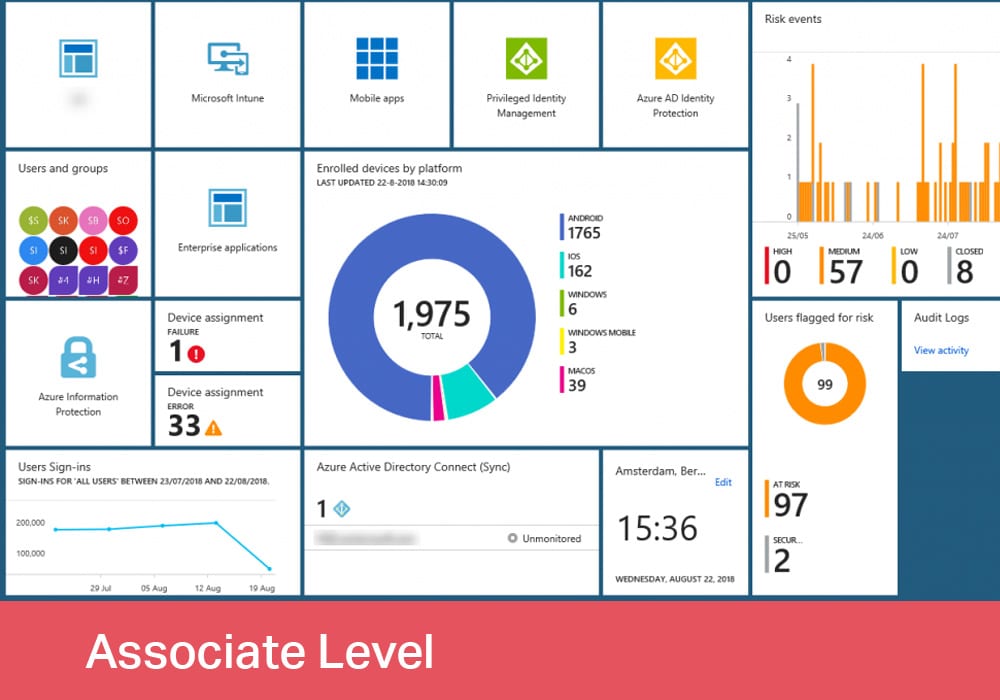 Într-o economie bazată pe cunoaștere, educarea și instruirea angajaților reprezintă o investiție în vederea obținerii unei performanțe îmbunătățite pe termen scurt, precum și a succesului pe termen lung al organizației.