Microsoft 20416 – Implementing Desktop Application Environments
Acest curs a fost retras din portofoliul vendorului.
In this course you will learn how to design, deploy and manage a Windows Server 2012 application management infrastructure with focus on using Microsoft System Center 2012 Service Pack 1. You will also learn how to design, deploy and manage Windows 8 Enterprise applications in a physical, virtual and cloud environme.
If you are new to IT, need a good understanding of networking for management or sales responsibilities, or are starting along the path towards CCNA certification, this is the right course for you.
Upon completion you will know how to:
Design an application distribution strategy appropriate for an organizational environment
Diagnose and remediate application compatibility problems for desktop and presentation virtualization-based deployments
Use Group Policy and Windows Intune to deploy applications to client devices
Deploy applications centrally using System Center 2012 Configuration Manager SP1
Configure self-service application deployments using Configuration Manager SP1, Service Manager SP1, and Windows Store apps
Design and deploy Windows Server 2012 roles and features to support presentation virtualization
Prepare, deploy, and manage applications for Remote Desktop, RemoteApp, and Remote Desktop Web Access
Design and deploy Windows Server 2012 roles and features to support application virtualization
Virtualize and deploy applications using App-V and System Center 2012 Configuration Manager SP1
Plan and configure the appropriate infrastructure to streamline the deployment of software updates to applications
Plan and configure application security
Plan and implement application upgrades, supersedence, and application coexistence
Monitor the deployment, performance, and utilization of applications and determine if current application hosting platforms are meeting business needs
Students need to have:
Experience supporting Windows 8 client desktops
Experience deploying and managing applications, both physical and virtual
Solid understanding of TCP/IP and networking concepts
Understanding of Windows and Active Directory Domain Services (AD DS)
Understand how to use scripts and batch files
Solid understanding of security concepts, including authentication and authorization
Experience performing a clean installation of Windows 8, upgrading to Windows 8, and migrating user-related data and settings from Windows XP
Ability to configure disks, partitions, volumes, and device drivers to enable Windows 8 to function as desired
Ability to configure and troubleshoot permissions and other settings to allow access to resources and applications on Windows 8 Systems
Experience configuring settings to enable network connectivity and mobile computers and devices
Experience configuring and troubleshooting a wireless network connection and Windows 8 security.
Understanding of the client administration capabilities of Windows Server and familiarity with management tools, such as the Microsoft System Center suite of products
MCSA: Windows 2012 Server certification or equivalent skills
1. Designing an Application Distribution Strategy
Determining Business Requirements for Application Distribution
Application Distribution Strategies
2. Diagnosing and Remediating Application Compatibility
Diagnosing Application Compatibility Issues
Evaluating and Implementing Remediation Solutions
Resolving Compatibility Issues with the Application Compatibility Toolkit
3. Deploying Software Using Group Policy and Windows Intune
Deploying Software by Using Group Policy
Sideloading Windows Store Apps
Deploying Software by Using Windows Intune
4. Deploying Applications Using System Center Configuration Manager SP1
Application Deployment Using Configuration Manager 2012 SP1
Deploying Applications Using Configuration Manager 2012 SP1
5. Configuring Self-Service Application Deployment
Self-Service Application Deployment
Configuring Self-Service with Windows Intune
Self-Service Deployment with Configuration Manager 2012 SP1
Self-Service Deployment with Service Manager 2012
6. Designing and Implementing Presentation Virtualization Infrastructure
Assessing Presentation Virtualization Requirements
Planning Presentation Virtualization Infrastructure
Deploying Presentation Virtualization Infrastructure
7. Preparing, Configuring, and Deploying Presentation Virtualization Applications
Determining Presentation Virtualization Application Strategies
Deploying Remote Desktop, RemoteApp, and Remote Desktop Web Access
8. Designing and Deploying an Application Virtualization Environment
Application Virtualization Models
Deploying Application Virtualization Infrastructure Components
Configuring Application Virtualization Client Support
9. Preparing, Sequencing, and Deploying Virtual Applications
Sequencing Applications with App-V
Deploying App-V Applications
10. Planning and Implementing Application Updates and Security
Planning Application Updates
Deploying Updates With Windows Server Update Services (WSUS)
Deploying Application Updates Using Configuration Manager 2012 SP1
Implementing Application Security
11. Planning and Implementing Application Upgrades
Application Upgrades
Application Concurrency
12. Monitoring Application Deployment, Use, and Performance
Planning Application Monitoring
Planning Software Inventory and Metering
Monitoring Application Resource Utilization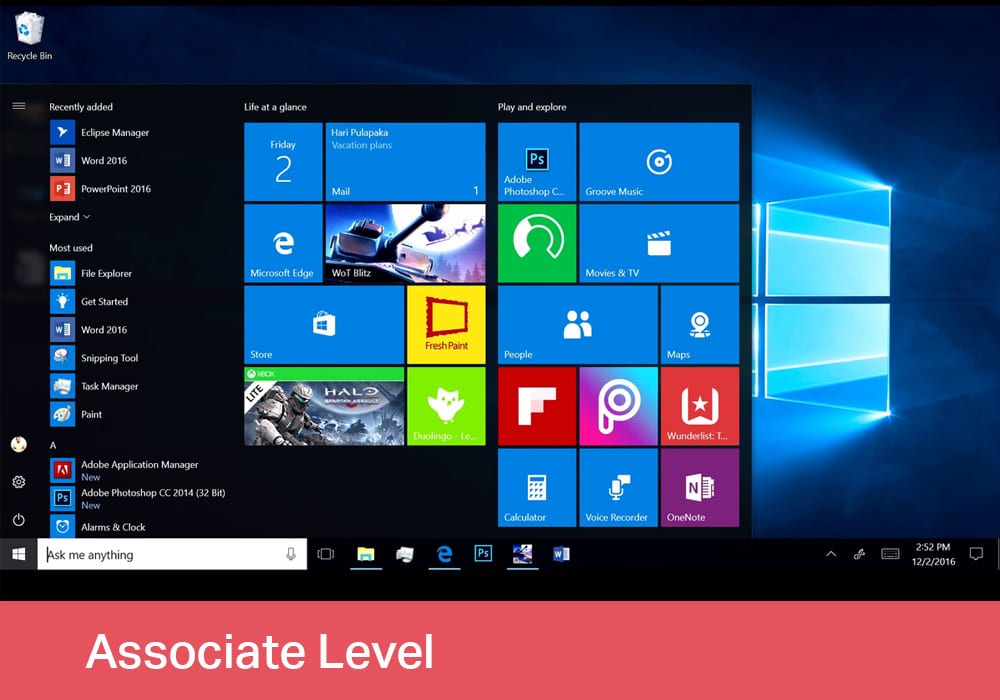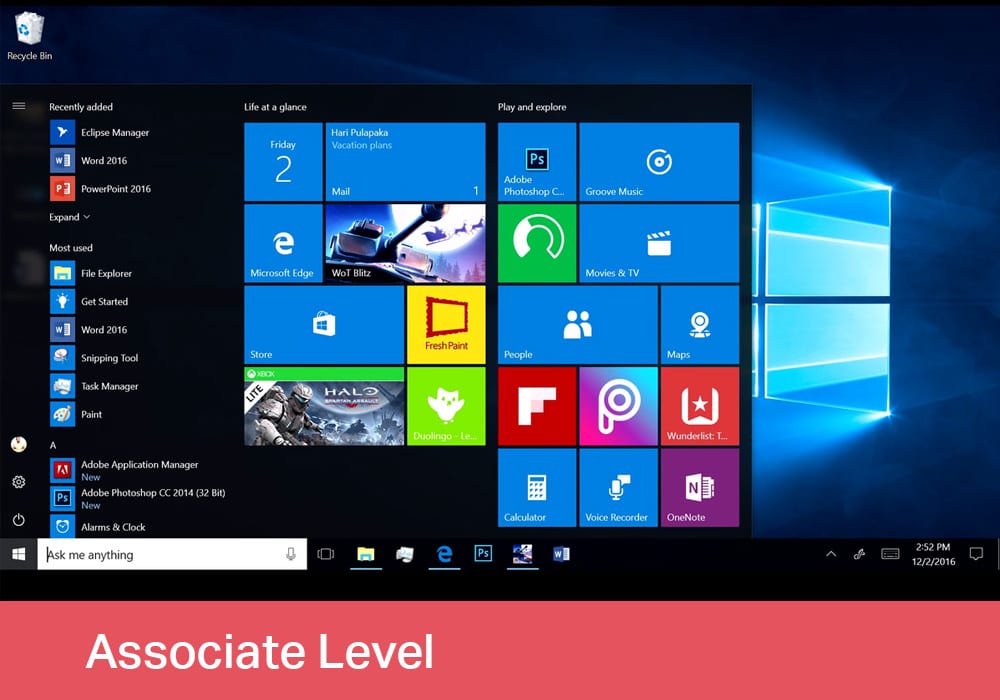 Într-o economie bazată pe cunoaștere, educarea și instruirea angajaților reprezintă o investiție în vederea obținerii unei performanțe îmbunătățite pe termen scurt, precum și a succesului pe termen lung al organizației.