Extensions 2.0 Workshop for Dynamics 365 Business Edition & Dynamics NAV
Acest curs se adresează dezvoltatorilor Microsoft Dynamics Nav care au cel puțin un an de experiență în dezvoltarea C/AL.
Participanții vor finaliza workshop-ul având însușite noțiunile fundamentale a beneficiilor și constrângerilor ale dezvoltării Extensiei. Aceștia se vor familiariza cu instumentele utilizate pentru dezvoltarea Extension v2.0 și le vor putea configura pentru noul proiect AL. Participanții la training vor lucra practic creând soluții noi și vor modifica soluțiile existente Microsoft Dynamics 365 Business Central și vor învăța, de asemenea, cum să migreze soluțiile C / AL existente la limbajul AL.
Pentru a participa în cadrul acestui curs, studenții trebuie să fie dezvoltatori Microsoft Dynamics NAV și să aibă experiență de minim 1 an cu dezvoltarea C/AL.
Introduction to Extensions
Events-driven development
Mindset of Extensions development
Constraints of Extension development
Developing extensions for on-premises vs Dynamics 365
Introduction to Visual Studio Code and AL language and
coding conventions
Source control with Visual Studio Code in Visual Studio
 Team Services GIT repository
Using Docker for local Extension testing environment
 Hands-on Extensions 2.0 development
o Extension manifest and packaging additional resources to extension
o Data handling when an extension is installed
o Development with Extensions 2.0 toolkit:
o Calling Web services with HttpClient object in AL;
o Working with files (Text, XML, JSON);
o Creating custom visual elements with JavaScript
o controladdin;
o Reports development in AL;
o Azure functions.
Best practices for building modern user experience in
Dynamics NAV
Nu există cursuri recomandate după finalizarea acestui curs.
Nu sunt programe de ceritifcare pentru acest curs.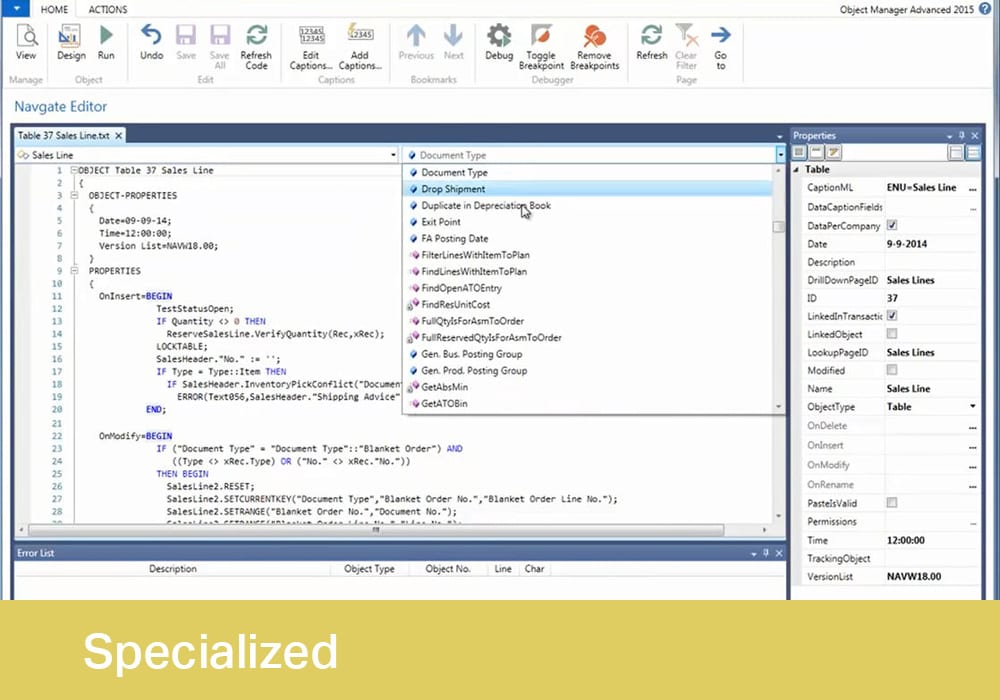 Într-o economie bazată pe cunoaștere, educarea și instruirea angajaților reprezintă o investiție în vederea obținerii unei performanțe îmbunătățite pe termen scurt, precum și a succesului pe termen lung al organizației.