AI-100: Designing and Implementing an Azure AI Solution
Obțineți cunoștințele necesare pentru proiectarea soluției Azure AI, construind un chatbot pentru asistența clienți, utilizând inteligența artificială de pe platforma Microsoft Azure, inclusiv înțelegerea limbajului și funcționalitatea AI preconstruită în serviciile Azure Cognitive.
Arhitecților de soluții Cloud;
Designerilor de AI Azure;
Developerilor AI.
Înainte de a participa la acest curs, studenții trebuie să:
Aibă cunoștințe despre Azure Fundamentals;
Înțeleagă tehnologiile de stocare Azure;
Aibă cunoștințe despre C#.
Module 1: Introducing Azure Cognitive Services
The student will learn about the available Cognitive Services on Microsoft Azure and their role in architecting AI solutions.
Lessons
Overview of Azure Cognitive Services
Creating a Cognitive Service on the Azure Portal
Access and Test a Cognitive Service
Module 2: Creating Bots
The student will learn about the Microsoft Bot Framework and Bot Services.
Lessons
Introducing the Bot Service
Creating a Basic Chat Bot
Testing with the Bot Emulator
Module 3: Enhancing Bots with QnA Maker
The student will learn about the QnA Maker and how to integrate Bots and QnA Maker to build up a useful knowledge base for user interactions.
Lessons
Introducing QnA Maker
Implement a Knowledge Base with QnA Maker
Integrate QnA with a Bot
Module 4: Learn How to Create Language Understanding Functionality with LUIS
The student will learn about Language Understanding with Intents and Utterances (LUIS) and how to create intents and utterances to support a natural language processing solution.
Lessons
Introducing Language Understanding
Create a new LUIS Service
Build LUIS
Module 5: Enhancing Your Bots with LUIS
The student will learn about integrating LUIS with a Bot to better understand the users' intentions when interacting with the Bot.
Lessons
Overview of language understanding for AI applications
Integrate LUIS and Bot to create an AI-based solution
Module 6: Integrate Cognitive Services with Bots and Agents
The student will learn about integrating Bots and Agents with Azure Cognitive Services for advanced features such as sentiment analysis, image and text analysis, and OCR and object detection.
Lessons
Understand Cognitive Services for Bot Interactions
Perform Sentiment Analysis for your Bot with Text Analytics
Detect Language in a Bot with the Language Cognitive Services
Integrate Computer Vision with Bots
Acest curs îi pregătește pe studenți pentru susțunerea examenului de certificare Microsoft AI-100.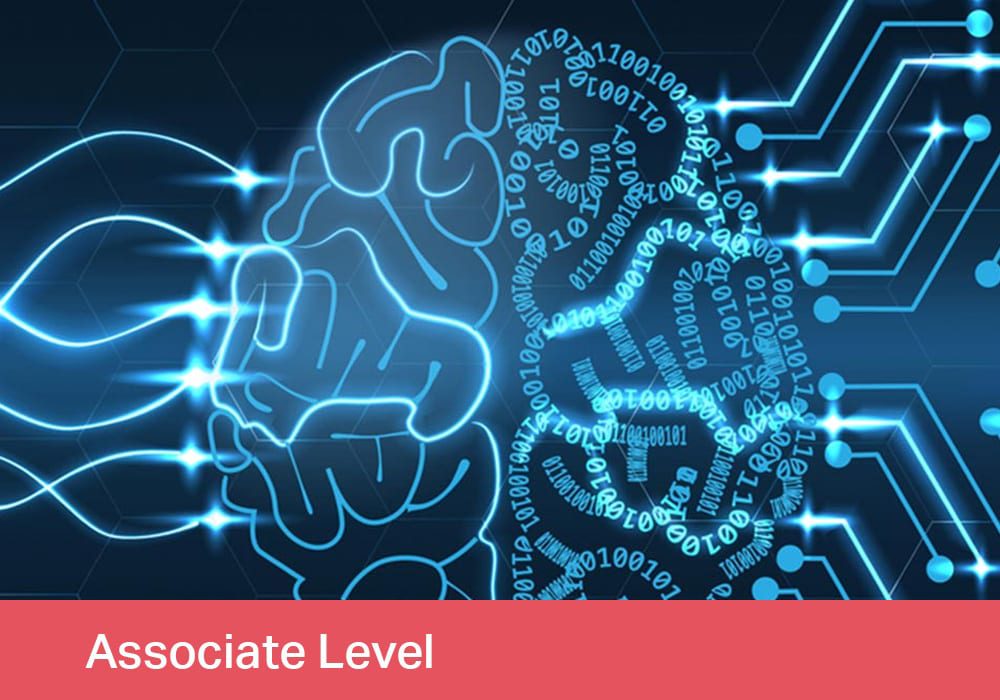 Într-o economie bazată pe cunoaștere, educarea și instruirea angajaților reprezintă o investiție în vederea obținerii unei performanțe îmbunătățite pe termen scurt, precum și a succesului pe termen lung al organizației.
DORESC SĂ MĂ ÎNSCRIU LA CURS