Oracle Coherence 12c – Share and Manage Data in Clusters
In this course you will learn about Coherence and Coherence development. Oracle Coherence is an in-memory data caching and event engine often referred to as an in-memory data grid solution, designed to seamlessly improve performance, reliability and fault tolerance of Java, .NET and C++ applications.
This course is aimed at Java EE Developers and Web Administrators.
Upon completion you will know how to:
Develop Coherence applications. Install Coherence with and without WebLogic Server.
Configure Managed Coherence Servers in a WLS domain. Configure Coherence caches.
Query Coherence caches.
Develop Grid Archives.
Understand the architecture of Coherence and how data is managed in a Coherence cluster.
Integrate Coherence with other data sources.
Examine Coherence C++ installation and coding basics.
Understand how Coherence entities can be exposed as REST (JSON and JAXB) objects.
Students need to have:
Basic XML constructs
Proficiency in the Java language
Familarity with Eclipse is helpful but not required
Knowdlege of JAXB and JSON helpful but not required
Introduction to Coherence
Performance Concepts, Caching and Scalability
Introduction to Coherence
Coherence Concepts
Coherence Terms and Technologies
Getting started with Coherence
Coherence Installation
Working with Caches
Configuring a Simple Cluster
Developing Coherence Applications
Working with Objects
Accessing Coherence
Developing Objects
Improving Performance Using Custom Serialization
Configuring Coherence Caches
Coherence Cache Topologies
Cache Configuration Concepts
What is a Topology?
Choosing the Right Cache
Elastic Data
Data Grid Events
Coherence Event Model Concepts
Live Events
Map Listeners
Map Triggers
Continuous Query Cache
Querying and Aggregating Data
Coherence Filters
Sorting and Aggregating
Coherence Query Language
Improving Query Performance Using Explain Plans and Trace
Performing In-Place Process of Data with Entry Processors
Managing Concurrent Access to Data
EntryProcessors Concepts
EntryProcessors Development and Registration
Partition Level Transactions
Invocation Services
Extending and Integrating Coherence with Other Services
Persisting Data to a Database
Data Source Integration
Coherence and JPA
The GoldenGate Adapter for Coherence
Typical Caching Architectures
Evolution of Data Grid Design Patterns
Single vs Multiple Application Instances
Local Caching Pattern
Distributed Caching Pattern
Cache Aside and Read-Through Pattern
Write Thru Pattern
Near Caching and Client Side Processing Patterns
Server Side Processing and Distributed Computing Patterns
REpresentational State Transfer
Exposing Data using REST
Deploying REST Applications Using Proxies
Deploying REST Applications Using WLS Proxies
Accessing REST Objects
Securing REST
WebLogic Server and Coherence
Coherence Container for WLS
Coherence Cluster
Managed Coherence Servers
Grid ARchives
Deploying GARs
Coherence*Web
Coherence*Extend
Concepts
Configure and Run Coherence*Extend
Developing *Extend Clients
Simplifying and Tuning Coherence*Extend Configuration
Coherence Security
Security Overview
Cluster Security
Access Control
Coherence*Extend Security
Nu există cursuri recomandate după finalizarea acestui curs.
Nu sunt programe de ceritifcare pentru acest curs.
Oracle Coherence 12c – Share and Manage Data in Clusters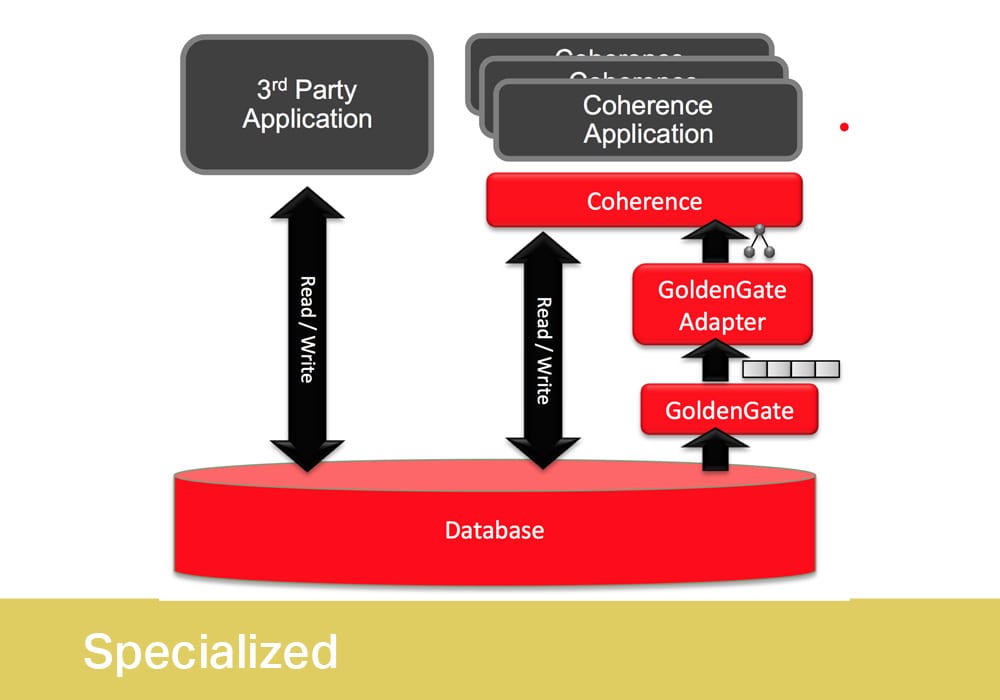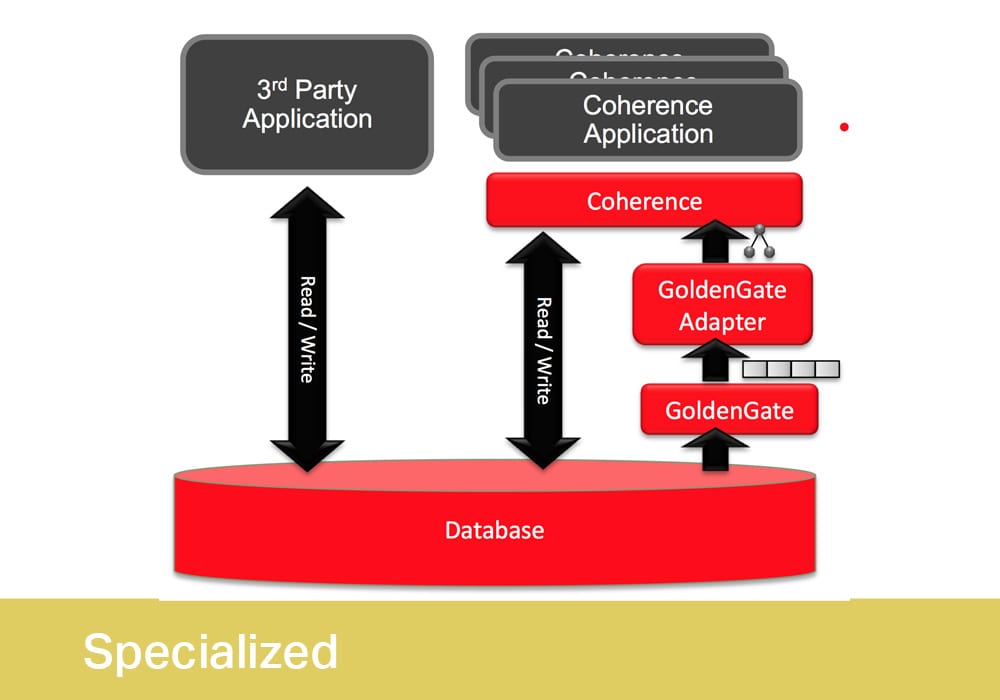 Într-o economie bazată pe cunoaștere, educarea și instruirea angajaților reprezintă o investiție în vederea obținerii unei performanțe îmbunătățite pe termen scurt, precum și a succesului pe termen lung al organizației.