Oracle WebLogic Server 12c – Performance Tuning Workshop
In this course you will learn how to monitor the effects of a running Oracle WebLogic Server application on the overall system. You will go through interactive instruction, through new concepts, while diving into real-world applications.
This course is aimed at Administrators, Java EE Developers, Project Managers, SOA Architects, Support Engineers, System Integrators, Technical Consultants, Web Administrators.
Upon completion you will know how to:
Describe a typical performance methodology.
Use a load-testing tool such as the Grinder.
Use command-line and graphical tools such as jps, jcmd, Java VisualVM, Mission Control, and Flight Recorder.
Generate and analyze performance data.
Tune operating system resources.
Tune Java Virtual Machine (JVM) and Oracle WebLogic Server parameters
Students need to have:
Adequate knowledge of administering Oracle WebLogic Server
Oracle WebLogic Server 12c: Administration I
Basic knowledge of Java programming
Tuning Methodology
Introduction to Performance Tuning
Benchmarking
Load and Stress Testing
Identifying Bottlenecks
Performance Monitoring and Testing Tools
Tuning Operating Systems
Operating System Resources
Linux Performance Monitoring
Monitor and Tune JVM Performance
JVM Performance: Overview
The JVM and Garbage Collection
Command-Line JVM Tools
GUI JVM Tools
Monitor and Tune Server Performance
Domain Startup Mode
On-Demand Deployment
Native I/O Performance Pack
Overload Protection
Garbage Collection Thresholds
Connection Backlog
Secure Sockets Layer (SSL) Tuning
Logging Considerations
Monitor and Tune Cluster Performance
Clustering: Review
Load Balancing and Failover
HTTP Session Persistence: Review
Deployment Packaging
Peer-to-Peer Communication
Basic Cluster Architecture
Multitier Cluster Architecture
Load Balancers
Monitoring and Tuning Data Sources and Persistent Stores
JDBC: Review
JDBC and Application Design
Connection Pools
Logging Last Resource (LLR) Transactions
Batch Updates
Transactions
Persistent Stores
Database Tuning
Configuring Work Managers
Monitoring a Server Thread Pool
WebLogic Server Thread Tuning
Work Manager
Work Manager Configuration
Tuning Transactions
Monitoring and Tuning Java EE Applications
Tuning Web Applications
Tuning Enterprise JavaBeans (EJBs)
Tuning JPA
Tuning Web Services
Nu există cursuri recomandate după finalizarea acestui curs.
Nu sunt programe de ceritifcare pentru acest curs.
Oracle WebLogic Server 12c – Performance tuning Workshop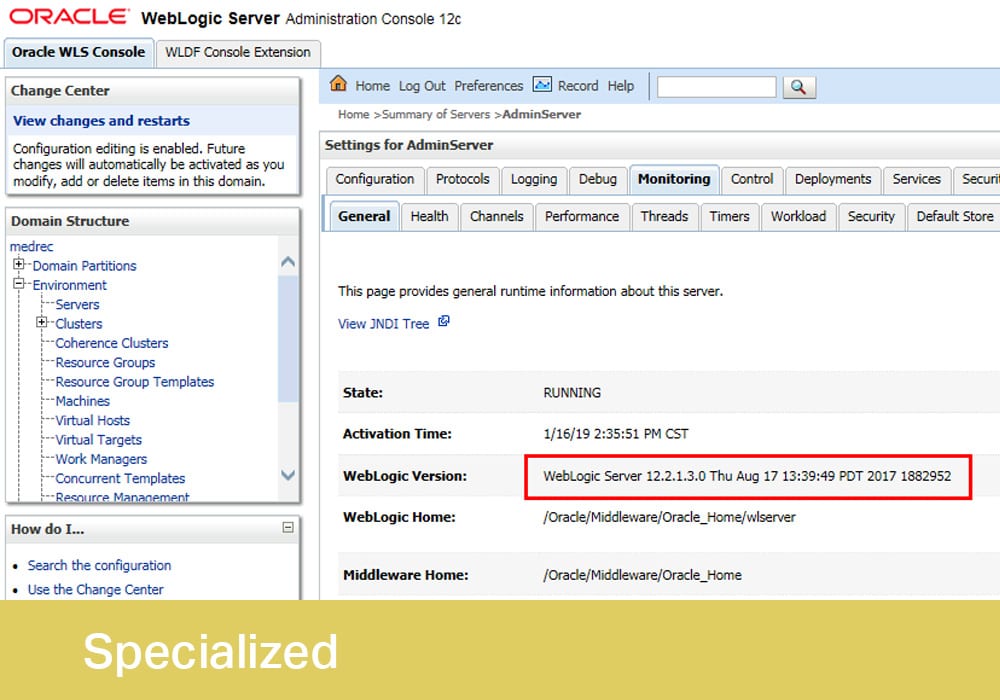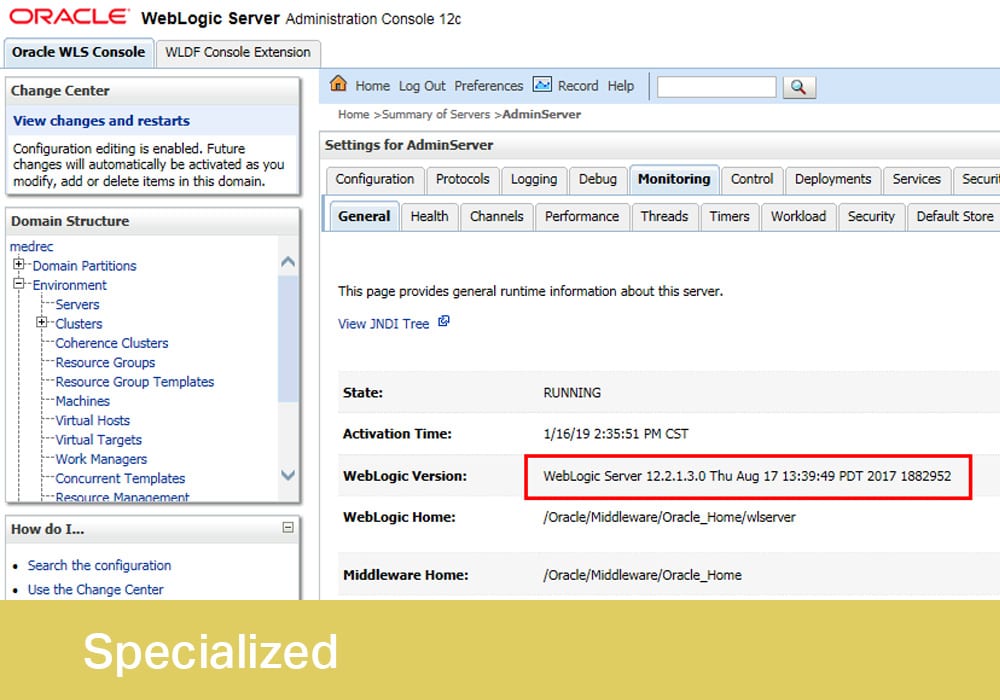 Într-o economie bazată pe cunoaștere, educarea și instruirea angajaților reprezintă o investiție în vederea obținerii unei performanțe îmbunătățite pe termen scurt, precum și a succesului pe termen lung al organizației.