Curs valabil până la modificarea structurii de Cursuri Cisco: 24.02.2020
Cisco WIFUND – Wireless Network Fundamentals
Cursul Cisco WIFUND este versiunea 3.0 a cursului anterior Cisco IUWNE și are un conținut actualizat pentru specializarea wireless. Începând cu data de 14 decembrie 2015, examenul 640-722 IUWNE a fost înlocuit cu examenul 200-355 WIFUND.
În timpul cursului Cisco WIFUND vei învăța cum să instalalezi, să configurezi, să utilizezi și să depanezi platformele și soluțiile wireless Cisco.
Acest curs se adreseaza oricarei persoane intersate de specilizarea pe tehnologiile Cisco wireless.
Dupa terminarea cursului vei sti:
Understand the basic RF principles and characteristics
Understand WLAN security methods and access with differing client devices
Define the Cisco WLAN architecture and the underling infrastructure used to support it
Implement a Centralized wireless access network using AireOS or IOS-XE wireless LAN controllers
Implement a Converged wireless access network using IOS-XE converged access switches and wireless LAN controllers
Implement small and remote access wireless networks using FlexConnect, Autonomous or Cloud architectures
Perform basic WLAN maintenance and troubleshooting -describe the requirements for a WLAN design
Recomandam studentilor sa aiba cunostinte, dar nu este necesar, da:
Completed the Interconnecting Cisco Networking Devices Part 1 and 2
Hold the CCENT certification
Wireless Fundamentals
Explain Wireless Fundamentals
Describe RF Principles
Understand RF Mathematics
Describe Antenna Characteristics
Describe the Basics of Spread Spectrum
Describe Wireless Media Access
Describe Wireless Governance
Discovery Lab 1: Practice RF Math
Discovery Lab 2: Calculate EIRP and Choose the Correct Antenna
Discovery Lab 3: Explore the RF Spectrum
Discovery Lab 4: Analyze Wireless Frames
Security and Client Access
Describe Wireless Security Components
Explain 802.11 Security
Explain 802.1X/EAP Framework
Describe EAP Authentication
Describe WPA and WPA2 Security
Provide Guest Access
Native Operating Systems for WLAN Connectivity
Configure Smart Handheld Clients
Discovery Lab 5: Review Centralized Authentication
Define the Cisco Wireless Network Architecture
Define Cisco Wireless Network Deployment Options
Define One Management
Define One Policy
Define the Cisco One Network
Mobility Architecture Concepts
Optimize RF Conditions and Performance for Clients
Describe Layer 2 Infrastructure Support
Describe Protocols Used in Wired Infrastructure to Support Wireless
Implement Centralized Wireless Access
Initialize a Centralized WLC
Describe AP Initialization Explore Additional WLC Features Implement IPv6 in a Cisco Wireless Environment Configure Client Access Implement Roaming in the Centralized Architecture Discovery Lab 6: Initialize a Centralized WLAN Deployment
Implement Converged Wireless Access
Initialize a Converged WCM
Describe AP Connectivity
Explore Additional Wireless Features
Configure Client Access
Implement Roaming in the Converged Architecture
Implement Small and Remote Wireless Access
Overview of the FlexConnect Architecture
Overview of the Autonomous Architecture
Overview of the Cloud Architecture
WLAN Maintenance and Troubleshooting
Describe Wireless Maintenance
Explain Troubleshooting Tools
Describe Troubleshooting Methodology
WLAN Design
Predictive WLAN Design Process
WLAN Site Survey Process
Labs:
Lab 1: Configure Windows 7 Client Access
Lab 2: Configuring the Wired Infrastructure
Lab 3: Configuring the Centralized WLAN Deployment
Lab 4: Configuring IPv6 Operation in a Centralized WLAN Deployment
Lab 5: Configuring Security in a Centralized WLAN Deployment
Lab 6: Configuring Guest Access Using the Anchor WLC
Lab 7: Deploying a Converged Access WLAN
Lab 8: Configuring Security on a Converged WLAN Deployment
Lab 9: Implement a FlexConnect WLAN Deployment
Lab 10: Initialize an Autonomous WLAN Deployment
Lab 11: Configure Security on an Autonomous AP WLAN Deployment
Lab 12: Configure Security on a Cloud WLAN Deployment
Lab 13: Perform Centralized Controller Maintenance
Lab 14: Perform WiFi Scanning
Lab 15: Challenge—Various Trouble Tickets
Lab 16: Perform a Predictive WLAN Design
Lab 17: Perform Passive Site Survey Analysis
Nu există cursuri recomandate după finalizarea acestui curs.
Nu sunt programe de ceritifcare pentru acest curs.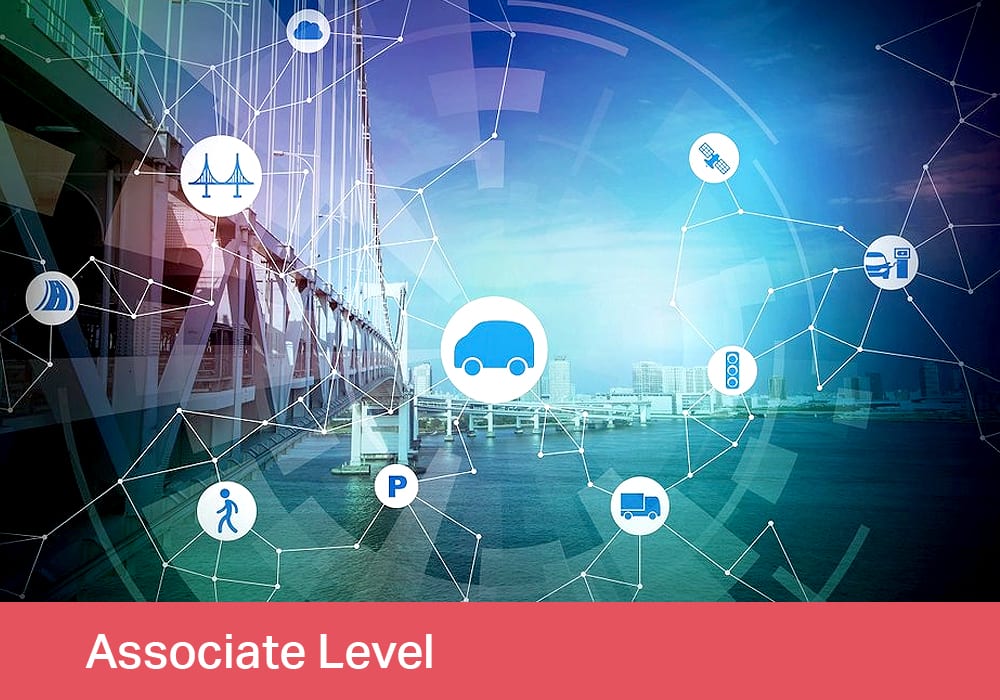 Într-o economie bazată pe cunoaștere, educarea și instruirea angajaților reprezintă o investiție în vederea obținerii unei performanțe îmbunătățite pe termen scurt, precum și a succesului pe termen lung al organizației.