Curs valabil până la modificarea structurii de Cursuri Cisco: 24.02.2020
Cisco SWITCH – Implementing Cisco IP Switched Networks
In this course you will acquire the knowledge and skills required to create an efficient and expandable enterprise network. You will discuss topics like Layer 2 and multilayer switch functions like VLANs, trunks, inter-VLAN routing, port aggregation, spanning time, first hop redundancy as well as network security.
This course is aimed at network engineers and technicians, support engineers, system engineers, network analysts, senior network administrators and anyone involved in planning, implementing, verifying and troubleshooting switch-based solutions.
Upon completing this course you will be able to:
Components of the Cisco Enterprise Campus Architecture including the operation of Layer 2 and multilayer switches
Switching Database Manager (SDM) templates and how they are used
Implementing device features including LLDP and PoE
VLANs and trunks and how VTP works
Configuring a device to be a DHCP server and relay agent, for both IPv4 and IPv6
Configuring Layer 2 and Layer 3 port aggregation
Different types of spanning tree protocols and mechanisms, including STP, RSTP, and MST
Implementing inter-VLAN routing on both a router and a multilayer switch
Network high availability including NTP, SNMPv3, IP SLA, port mirroring, and switch virtualization
First hop redundancy protocols for IPv4 and IPv6 including HSRP, VRRP, and GLBP
Implementing network security features including port security, storm control, DHCP snooping, IP source guard, dynamic ARP inspection, VLAN ACLs, and private VLANs
Using an external authentication server in your network, including implementing IEEE 802.1x
Students need to have:
Taking ICND1 v2.0 and ICND2 v2.0 (or CCNAX v2.0) is highly recommended
Know how to:
Configure network fundamentals, including the ability to establish Internet, LAN, and WAN connectivity using both IPv4 and IPv6
Operate and support a medium-sized LAN that has multiple switches, including VLANs, trunking, and spanning tree functionality
Troubleshoot IPv4 and IPv6 connectivity issues
Configure and troubleshoot EIGRP and OSPF, for both IPv4 and IPv6
Configure devices for SNMP, Syslog, and NetFlow
Manage network device security, Cisco device configurations, Cisco IOS images, and licenses
Cisco SWITCH – Implementing Cisco IP Switched Networks v2.0
1. Basic Concepts and Network Design
Analyzing Campus Network Structure
Comparing Layer 2 and Multilayer Switches
Using Cisco SDM Templates
Implementing LLDP
Implementing PoE
2. Campus Network Architecture
Implementing VLANs and Trunks
Introducing VTP
Implementing DHCP
Implementing DHCP for IPv6
Configuring Layer 2 Port Aggregation
3. Spanning Tree Implementation
Implementing RSTP
Implementing STP Stability Mechanisms
Implementing Multiple Spanning Tree Protocol
4. Configuring Inter-VLAN Routing
Implementing Inter-VLAN Routing Using a Router
Configuring a Switch to Route
5. Implementing High Availability Networks
Configuring Network Time Protocol
Implementing SNMP Version 3
Implementing IP SLA
Implementing Port Mirroring for Monitoring Support
Verifying Switch Virtualization
6. First Hop Redundancy Implementation
Configuring Layer 3 Redundancy with HSRP
Configuring Layer 3 Redundancy with VRRP
Configure VRRP With Load Balancing
Configuring Layer 3 Redundancy with GLBP
Configuring First Hop Redundancy for IPv6
7. Campus Network Security
Implementing Port Security
Implementing Storm Control
Implementing Access to External Authentication
Mitigating Spoofing Attacks
Securing VLAN Trunks
Configuring Private VLANs
ROUTE – Implementing Cisco IP Routing v2.0
TSHOOT – Troubleshooting and Maintaining Cisco IP Networks v2.0
ARCH – Designing Cisco Network Service Architectures v2.1
CCDP Design
CCNP Routing and Switching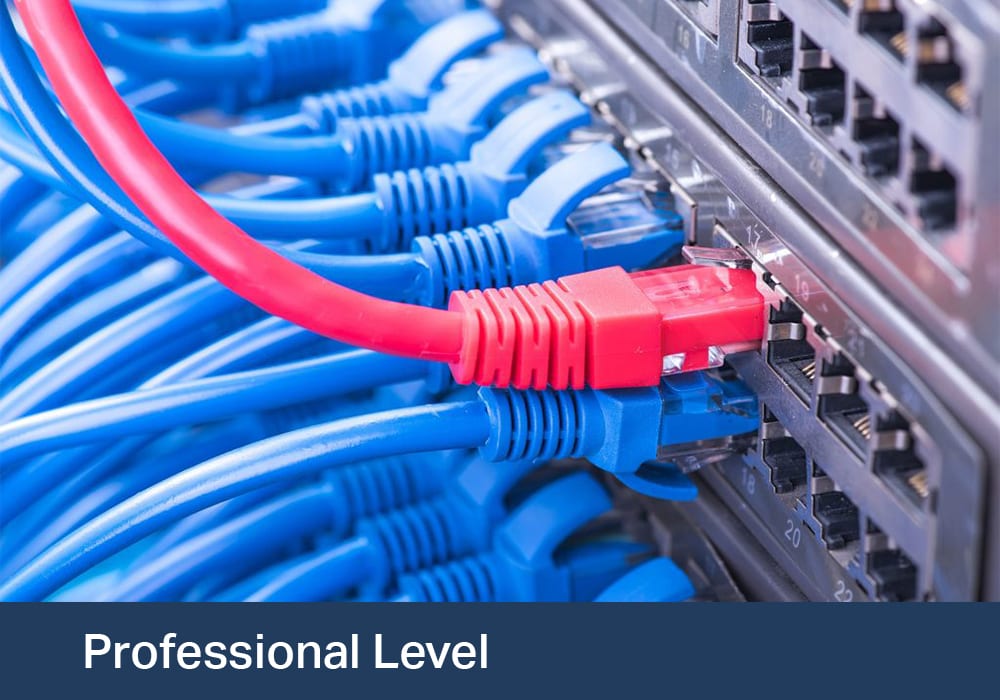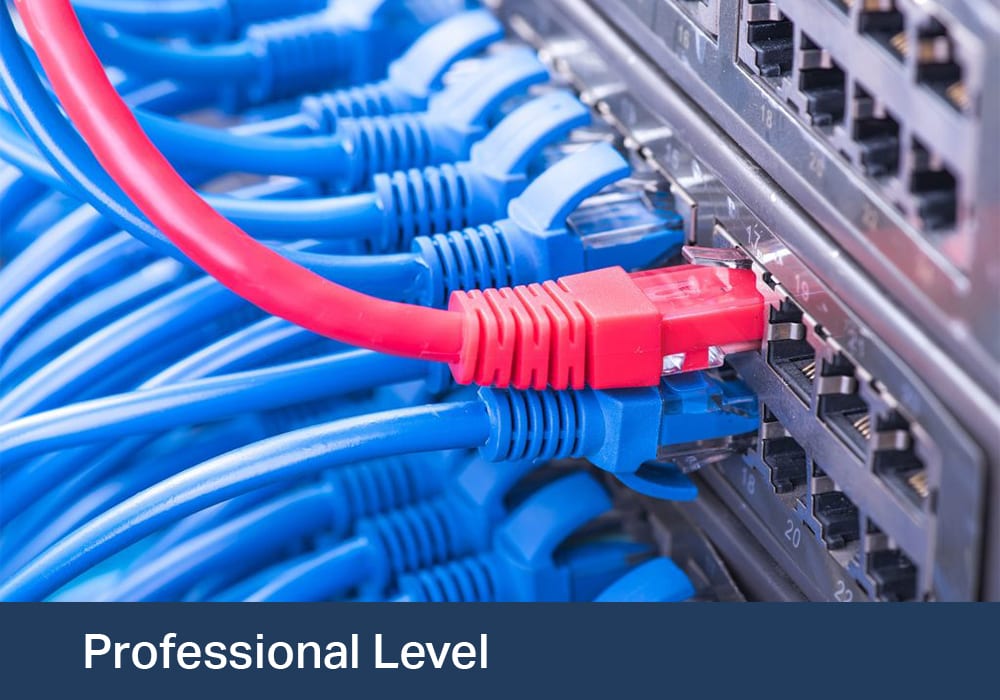 Într-o economie bazată pe cunoaștere, educarea și instruirea angajaților reprezintă o investiție în vederea obținerii unei performanțe îmbunătățite pe termen scurt, precum și a succesului pe termen lung al organizației.