Cisco Nexus ID-BC – Nexus Implementation and Design Boot Camp
In this course you will acquire the knowledge and skills required to pass for the DCUFI and DCUFD exams.
During this course you will obtain hands-on experience with regards to installing, configuring and managing the Cisco Nexus 7000, 5000 and 2000 series switches as well as the MDS series switches in the network and SAN environment.
This course is aimed at data center designers, data center administrators, system engineers, program and project managers, system and field engineers, consutling system engineers adn technical solutions architects.
Upon completion you will know how to:
Cisco Unified Fabric products in a Cisco data center network architecture
Select and configure the distinctive Cisco Nexus series switch features to meet the implementation requirements and expectations in the Cisco data center architecture
Configure advanced features, such as Overlay Transport Virtualization (OTV) and Multiprotocol Label Switching (MPLS)
Locator/ID Separation Protocol (LISP), security, and quality of service (QoS)
Management tools available for the Cisco Nexus switches and how to configure the relevant management tool to support the given design
Fibre Channel protocol, the Fibre Channel over Ethernet (FCoE) protocol, and the Data Center Bridging (DCB) enhancements
Configure FCoE on the Cisco Nexus 5000, Nexus 7000, MDS Series, and Nexus 5500 Series switches
Evaluate the data center solution design and design process regarding contemporary data center challenges, Cisco data center architecture solution, and components
Technologies used in data centers, scalability implications, and their possible use in cloud environments
Design data center connections and topologies in the core layer
Design data center storage designs, solutions, and limitations of various storage technologies
Design secure data centers that are protected from application-based threats, network security threats, and physical security threats
Design data center infrastructure that is required to implement network-based application services
Design data center management to facilitate monitoring, managing, and provisioning of data center equipment and applications
Students need to have:
CCNA Data Center certification is recommended
Understanding of and experience with the Fibre Channel protocol and the SAN environment
Knowledge that is covered in the Cisco Nexus product family courses
1. Cisco Nexus Product
Cisco Data Center Network Architecture
Cisco Nexus Products
2. Cisco Nexus Switch Feature Configuration
High Availability and Redundancy
Configuring Virtual Device Contexts
Layer 2 Switching Features
Configuring Port Channels and Virtual Port Channels (vPC)
Implementing Cisco FabricPath
Configuring Layer 3 Switching Features
Configuring IP Multicast
3. Cisco Nexus Switch Advanced Feature Configuration
Cisco OTV
Configuring MPLS
Configuring LISP
Configuring QoS
Configuring Security Features
4. Cisco Nexus Storage Features
Fibre Channel Protocol
FCoE Protocol
DCB Enhancements
Configuring FCoE
Configuring SAN Switching Features
Configuring N-Port Virtualization (NPV) Mode
Using SAN Management Tools
5. Cisco Data Center Solutions
Defining the Data Center
Categorizing general data center solution components
Baseline technology and terminology used in data center solutions
Analyzing business, technical, and environmental challenges
Recognizing the cloud computing paradigm, terms, and concepts
Recognizing the importance of virtualization technologies and solutions for data center evolution
Identifying the Cisco Data Center Solution
Evaluating the Cisco Data Center architectural framework
Evaluating the Cisco Data Center architectural framework network component
Evaluating the Cisco Data Center architectural framework storage component
Designing the Cisco Data Center Solution
Design process for the Cisco Data Center solution
Assessing the deliverables of the Cisco Data Center solution
Cisco Validated Designs
6. Data Center Storage
Introducing SAN
Data storage and Fibre Channel basic terms
Fibre Channel basic concepts
Fibre Channel flow control mechanisms
Designing SAN
Explore different storage designs and topologies
Designing SANs using Cisco best practices and Cisco Validated Designs
Designing scalable SANs with provisions for multitenancy
Designing Unified Fabric
Flow control when using FCoE
Using FIP
Different design options with unified fabric networks
Designing unified fabric deployments with FEXs
Designing SAN Services
Need for SAN-based Fibre Channel services
Designing SAN-based Fibre Channel services
SAN replication
Designing long-distance Fibre Channel interconnects
Presenting design examples and use cases for various SAN long-distance acceleration solutions
7. Data Center Security
Designing Data Center Application Security
Need for data center security technologies
Characteristics of firewalls
Positioning security appliances within data center networks
Designing secure communication on multiple layers
Designing Link Security Technologies and Device Hardening
Design requirements for Cisco TrustSec
Device-hardening technologies
Designing secure management networks
Designing Storage Security
Designing secure SANs
Security solutions for data encryption
Outline security implications for IP-based storage
8. Data Center Application Services
Designing Data Center Application Architecture
Application architecture and design
Application tiering
Application optimization technologies
Designing Application Services
Server load-balancing technologies
Adding application services to an existing data center
Contexts
Designing secure application load-balancing solutions
Designing Global Load Balancing
Need for GSLB
Designing a GSLB solution
Protocols that are used for site selection and site monitoring
Site selection process
9. Data Center Management
Designing Data Center Management Solutions
Need for network management
Cisco Data Center management products
Scalability limitations
Secure management in multitenant environments
DCUCI – Data Center Unified Computing Implementation v5.0
DCUCD – Designing Cisco Data Center Unified Computing v5.0
DCUCT – Troubleshooting Cisco Data Center Unified Computing v5.0
DCUFT – Troubleshooting Cisco Data Center Unified Fabric v5.0
UCSID-BC – UCS Implementation and Design Boot Camp v5.0
CCNP Data Center
Cisco Data Center Unified Fabric Design Specialist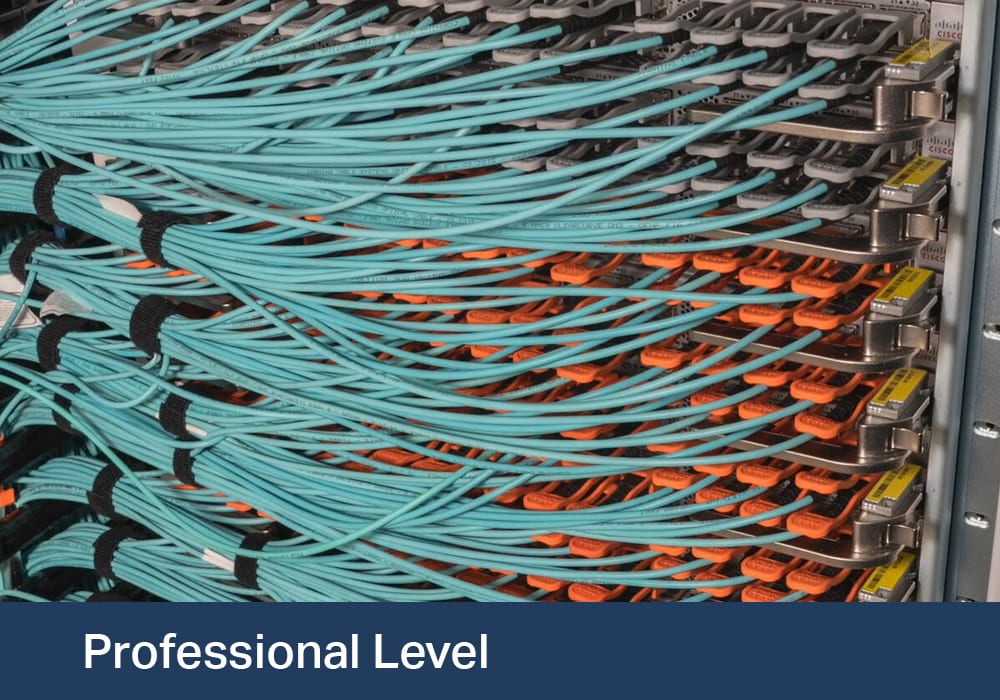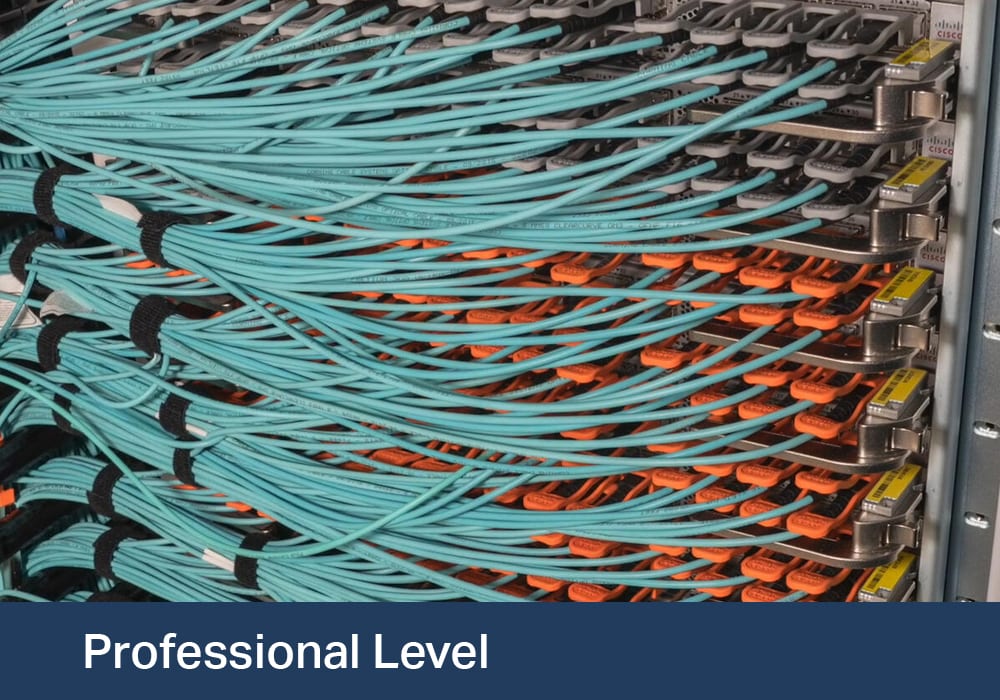 Într-o economie bazată pe cunoaștere, educarea și instruirea angajaților reprezintă o investiție în vederea obținerii unei performanțe îmbunătățite pe termen scurt, precum și a succesului pe termen lung al organizației.