Cisco MPLS – Implementing Cisco MPLS
This updated 5-day Authorized Cisco course is designed to introduce you to MPLS concepts, installation, migration, operation, inspection, and troubleshooting. In the first two days, you'll get an overview of MPLS and MPLS operation. After that, you'll concentrate on MPLS VPN deployment.
The MPLS fundamentals covered in this class will provide the theory and hands-on knowledge to implement, integrate, and deploy an MPLS infrastructure. The MPLS VPN lecture and labs will cover the models, diversity, implementation, troubleshooting, and flexibility of MPLS VPNs.
Technical professionals responsible for designing, implementing, and/or troubleshooting MPLS networks or solutions based on MPLS technology.
Individuals who are working toward their CCIP certification or Communications & Services CCIE. Students will benefit from the presentation and extensive labs of MPLS.
Upon completion you will know how to:
Describe the features of MPLS
Describe how MPLS labels are assigned and distributed
Configure and troubleshoot frame-mode MPLS on Cisco IOS platforms
Describe the MPLS peer-to peer architecture and explain the routing and packet forwarding model in this architecture
Configure, monitor and troubleshoot VPN operations
Describe how the MPLS VPN model can be used to implement managed services and internet access
Describe the various internet access implementations that are available and the benefits and drabacks of each model
Describe the task and commands that are necessary to implement MPLS TE
Students need to have:
ICND 2 – Interconnecting Cisco Network Devices 2, v3.0
BGP – Configurig BGP on Cisco Routers v4
Cisco MPLS – Implementing Cisco MPLS v2.2
Lesson 1: Introducing Basic MPLS Concepts
Objective: Describe the basic concepts of MPLS.
This lesson includes these topics:

Foundations of Traditional IP Routing
Basic MPLS Features
Benefits of MPLS
MPLS Terminology: Label Switch Router
MPLS Terminology: Label-Switched Path
MPLS Terminology: Upstream and Downstream
MPLS Architecture Components
Architecture of Ingress Edge LSRs
Architecture of Intermediate LSRs
Architecture of Egress Edge LSRs
Summary
Lesson 2: Introducing MPLS Labels and Label Stack
Objective: Describe the structure and function of MPLS labels and MPLS label stack
This lesson includes these topics:

MPLS Labels
FEC and MPLS Forwarding
MPLS Label Format
MPLS Label Imposition
MPLS Label Stack
Summary
Lesson 3: Identifying MPLS Applications
Objective: Identify the different services in which you can use MPLS
This lesson includes these topics:

MPLS Services
MPLS Unicast IP Routing
MPLS Multicast IP Routing
MPLS VPNs
MPLS Traffic Engineering
MPLS Quality of Service
Any Transport over MPLS
Interactions Between MPLS Services
Summary
Lesson 4: Module Summary
This lesson includes these topics:
References
Lesson 5: Module Self-Check
Nu există cursuri recomandate după finalizarea acestui curs.
Nu sunt programe de ceritifcare pentru acest curs.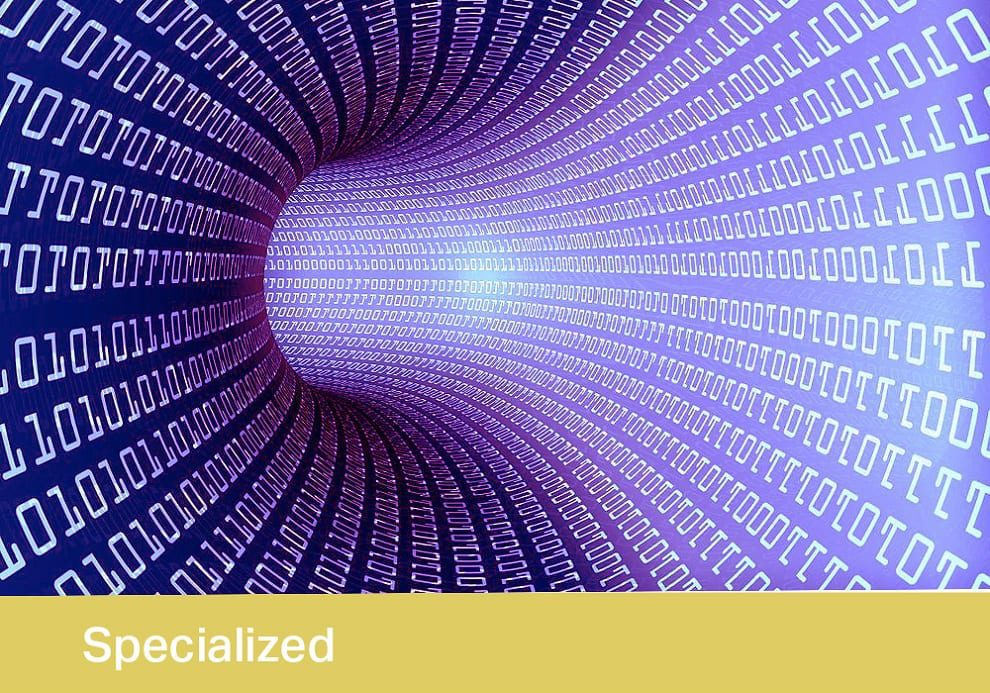 Într-o economie bazată pe cunoaștere, educarea și instruirea angajaților reprezintă o investiție în vederea obținerii unei performanțe îmbunătățite pe termen scurt, precum și a succesului pe termen lung al organizației.