In this course you will learn about the detailed, conceptual and intermediate design of a network infrastructure that supports desired network solutions over intelligent network services to achieve scalability, availability and performance.
Other topics covered in this course include enterprise campus, data center, e-commerce, IP addressing and routing, VPNs, IP multicasting, EIGRP and OSPF techniques as well as how to plan, configure and verify the implementation of a complex enterprise switching solution.
This course is aimed at anyone interested in obtaining the CCDP design certification.
Upon completion you will know how to:
ARCH:
Cisco Network Architectures for the Enterprise and how this concept addresses enterprise network needs for performance, scalability, and availability
Cisco Network Architectures for the Enterprise used as a framework for designing enterprise networks
Enterprise campus network designs
Enterprise data center designs
Enterprise edge and remote infrastructure designs
Network service designs for security considerations
VPN designs
ROUTE:
Plan and document the configuration and verification of routing protocols and their optimization in enterprise networks
Technologies, components, and metrics of EIGRP used to implement and verify EIGRP routing in diverse, large-scale internetworks based on requirements
Identify, analyze, and match OSPF multiarea routing functions and benefits for routing efficiencies in network operations in order to implement and verify OSPF routing in a complex enterprise network
Implement and verify a redistribution solution in a multiprotocol network that uses Cisco IOS features to control path selection and provides a loop-free topology
Evaluate common network performance issues, and identify the tools needed to provide Layer 3 path control using Cisco IOS features
Implement and verify a Layer 3 solution using BGP to connect an enterprise network to a service provider
SWITCH:
Analyze campus network designs
Implement VLANs in a network campus
Implement spanning tree
Implement interVLAN routing in a campus network
Implement high-availability technologies and techniques using multilayer switches in a campus environment
Implement security features in a switched network
Integrate WLANs into a campus network
Accommodate voice and video in campus networks
Students need to have:
Good understanding of the underlying technical principles for advanced network designs
Familiarity with internetworking technologies, Cisco products, and Cisco IOS features
CCDA certification
Familiarity with internetworking technologies and the ability to perform basic router configuration
Experience installing, operating, and maintaining Cisco routers and switches in an enterprise environment
Knowledge of IP, including the ability to perform IP subnetting on non-octal boundaries, configure IP standard and extended access lists, operate and configure distance vector routing protocol, configure serial interface, and interpret a Cisco routing table
ICND1 v2.0 – Interconnecting Cisco Networking Devices, Part 1
ICND2 v2.0 – Interconnecting Cisco Networking Devices, Part 2
ARCH v2.1 – Designing Cisco Network Service Architectures v2.1
1. Cisco Network Architectures for the Enterprise
Network Architectures for the Enterprise
Cisco PPDIOO Approach
2. Enterprise Campus Network Design
High Availability in the Enterprise Campus
Layer 2 Design Recommendations
Layer 3 Design Recommendations
Designing the Layer 2-to-Layer 3 Boundary
Enterprise Network Virtualization Technologies
Infrastructure Services Considerations
3. Advanced Addressing and Routing Design
Advanced Addressing Design
Advanced Routing Design
Scalable EIGRP Design
Scalable OSPF Design
Scalable BGP Design
4. Advanced WAN Services Design Considerations
Optical Technologies for WANs
Using Metro Ethernet, VPLS, and MPLS VPN Technologies
Advanced WAN Service Implementations
5. Enterprise Data Center Design
Core and Aggregation Layer Design
Access Layer Design
Scaling the Data Center Architecture
Spanning-Tree Sizing and High Availability
6. E-Commerce Module Design
Common Component Designs for the E-Commerce Module
Integrated e-Commerce Designs
7. SAN Design Considerations
SAN Components and Technologies
SAN and SAN Extension Design
Integrated Fabric Designs Using Cisco Nexus Technology
8. Security Services Design
Firewall Design Considerations
Network Admission Control Design
Intrusion Detection and Prevention Designs
9. IPsec and SSL VPN Design
Remote Access VPN Design
Site-to-Site VPN Design
IPsec VPN Technologies
VPN Management and Scaling
10. IP Multicast Design
IP Multicast
PIM and RP Considerations
IP Multicast Security
11. Network Management Capabilities with Cisco IOS Software
Embedded Management Capabilities
NetFlow Considerations
NBAR Considerations
IP SLA Considerations
ROUTE v2.0 – Implementing Cisco IP Routing v2.0
1. Basic Network and Routing Concepts
Differentiating Routing Protocols
Understanding Network Technologies
Connecting Remote Locations with the Headquarters
Implementing RIPng
2. EIGRP Implementation
Establishing EIGRP Neighbor Relationships
Building the EIGRP Topology Table
Optimizing EIGRP Behavior
Configuring EIGRP for IPv6
Discovering Named EIGRP Configuration
3. OSPF Implementation
Establishing OSPF Neighbor Relationship
Building the Link State Database
Optimizing OSPF Behavior
Configuring OSPFv3
4. Configuration of Redistribution
Implementing Basic Routing Protocol Redistribution
Manipulating Redistribution Using Route Filtering
5. Path Control Implementation
Using Cisco Express Forwarding Switching
Implementing Path Control
6. Enterprise Internet Connectivity
Planning Enterprise Internet Connectivity
Establishing Single-Homed IPv4 Internet Connectivity
Establishing Single-Homed IPv6 Internet Connectivity
Improving Resilience of Internet Connectivity
Considering Advantages of Using BGP
Implementing Basic BGP Operations
Using BGP Attributes and Path Selection Process
Controlling BGP Routing Updates
Implementing BGP for IPv6 Internet Connectivity
7. Routers and Routing Protocol Hardening
Securing Cisco Routers
Describing Routing Protocol Authentication Options
Configuring EIGRP Authentication
Configuring OSPF Authentication
Configuring BGP Authentication
SWITCH v2.0 – Implementing Cisco IP Switched Networks v2.0
1. Basic Concepts and Network Design
Analyzing Campus Network Structure
Comparing Layer 2 and Multilayer Switches
Using Cisco SDM Templates
Implementing LLDP
Implementing PoE
2. Campus Network Architecture
Implementing VLANs and Trunks
Introducing VTP
Implementing DHCP
Implementing DHCP for IPv6
Configuring Layer 2 Port Aggregation
3. Spanning Tree Implementation
Implementing RSTP
Implementing STP Stability Mechanisms
Implementing Multiple Spanning Tree Protocol
4. Configuring Inter-VLAN Routing
Implementing Inter-VLAN Routing Using a Router
Configuring a Switch to Route
5. Implementing High Availability Networks
Configuring Network Time Protocol
Implementing SNMP Version 3
Implementing IP SLA
Implementing Port Mirroring for Monitoring Support
Verifying Switch Virtualization
6. First Hop Redundancy Implementation
Configuring Layer 3 Redundancy with HSRP
Configuring Layer 3 Redundancy with VRRP
Configuring Layer 3 Redundancy with GLBP
Configuring First Hop Redundancy for IPv6
7. Campus Network Security
Implementing Port Security
Implementing Storm Control
Implementing Access to External Authentication
Mitigating Spoofing Attacks
Securing VLAN Trunks
Configuring Private VLANs
TSHOOT – Troubleshooting and Maintaining Cisco IP Networks v2.0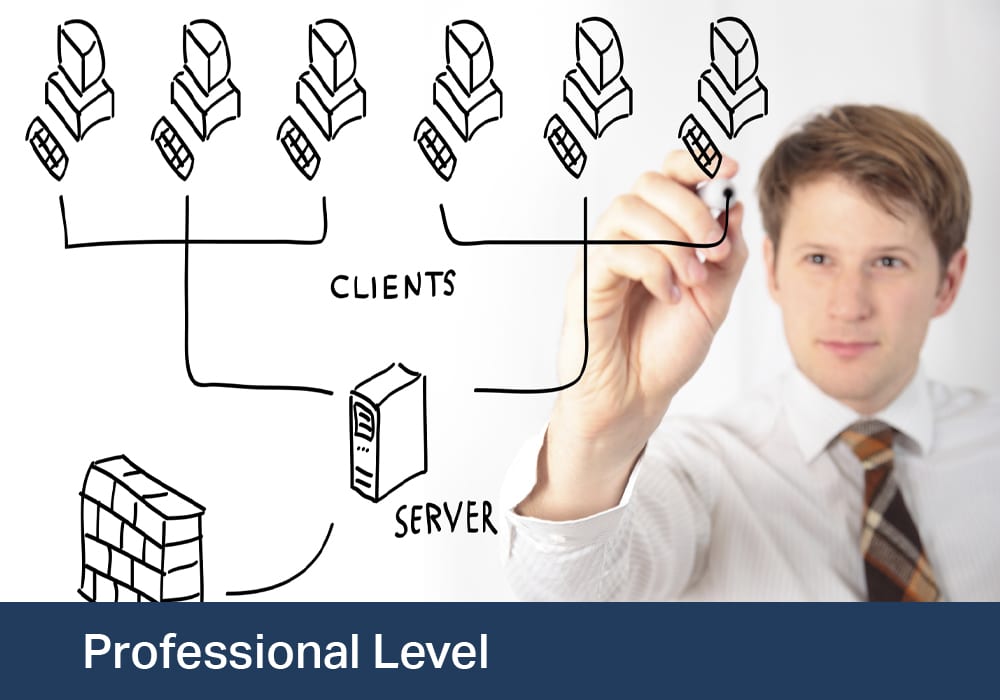 Într-o economie bazată pe cunoaștere, educarea și instruirea angajaților reprezintă o investiție în vederea obținerii unei performanțe îmbunătățite pe termen scurt, precum și a succesului pe termen lung al organizației.