Participanți: între 6 și 20 de cursanți
Livrare: live virtual, în limba Engleză
Suport de curs: manual digital
1) Introduction in Spring Framework 
Describe the framework architecture and components

 

Present the

IoC

 (Inversion of Control) and DI (Dependency Injection) concepts

 
2) Spring Core Components 
Bean creation, scope and lifecycle  inside the Spring Context

 

Autowiring

 (by name, by type, constructor based, setter based, 

etc

)

 

Configuration ( XML based vs Annotation based ), Spring profiles and property files.

 

Spring Context Event publishing

 

Spring Expression language

 
3) Spring AOP (Aspect Oriented Programming) 
Describe what Aspect programming is and how are aspects and pointcuts defined

 

Present use cases like logging, transaction etc.

 
4) Spring Boot – Things made easier 
Describe why it is the most used framework in microservice implementations

 

Describe the concept of auto-configuration and create custom autoconfiguration

 

Short presentation of Gradle and Maven build tools.

 

Demo the Spring Initializer

 
5) Spring MVC – Building a Web Application 
Describe the MVC pattern

 

Describe the Http Protocol and Request Methods.

 

Create a small web application using

Thymeleaf

 as a templating engine.

 

Provide Internationalization and Location

 

Error and Exception handling

 
6) Persistence layer using Spring JDBC and Spring Data 
Examples using Spring JDBC

 

Present what JPA and ORM framework are, mainly focused on the Hibernate framework.

 

Present the JPA Repository Interfaces and how Spring generates the required code based on the method's name

 

Connect to in memory DB, SQL DB and No-SQL DB

 
7) Creating a RESTful API 
Create a CRUD example

 

Present best practices when creating a RESTful API.

 

Present Spring Data Rest

 

Present Hypermedia links and HAL browser

 

Swagger and

OpenApi

 
8) Spring Test Framework 
Present Spring

MockMVC

 

Spring Boot Annotations

 
Nu există cursuri recomandate după finalizarea acestui curs.
Nu sunt programe de ceritifcare pentru acest curs.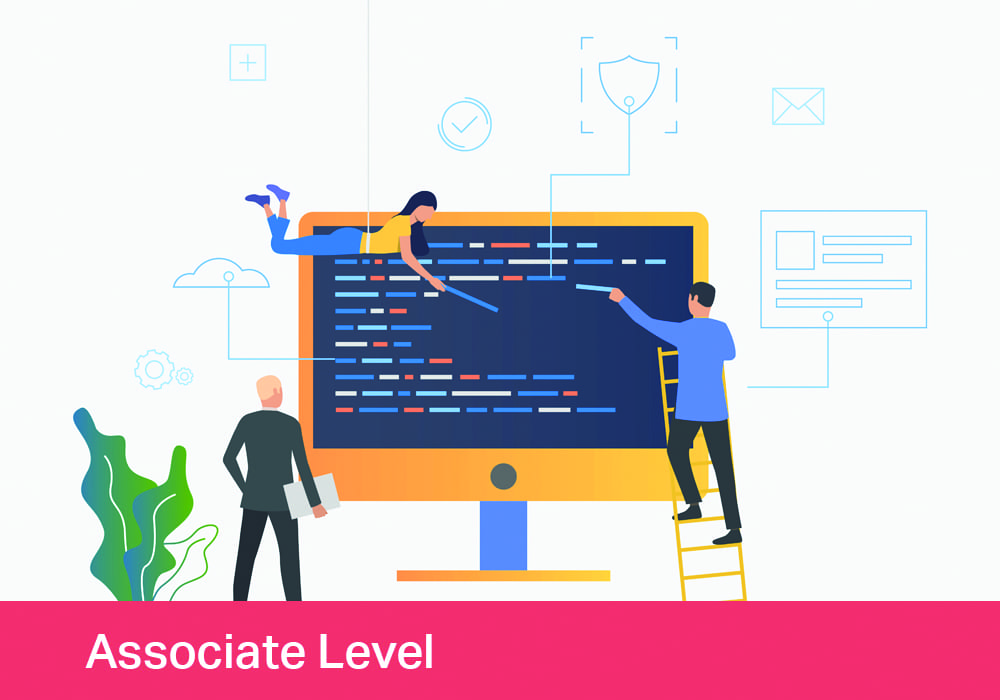 Într-o economie bazată pe cunoaștere, educarea și instruirea angajaților reprezintă o investiție în vederea obținerii unei performanțe îmbunătățite pe termen scurt, precum și a succesului pe termen lung al organizației.
DORESC SĂ MĂ ÎNSCRIU LA CURS