Designing Cisco Data Center Infrastructure (DCID) v7.0
Acest curs înlocuiește versiunile anterioare ale cursurilor Cisco DCUFI și Cisco DCICN.
Acest curs se adresează:
Data center engineers
Network designers
Network administrators
Network engineers
Systems engineers
Consulting systems engineers
Technical solutions architects
Server administrators
Network managers
Cisco integrators or partners
După finalizarea acestui curs, studenții vor știi să:
Describe the Layer 2 and Layer 3 forwarding options and protocols used in a data center
Describe the rack design options, traffic patterns, and data center switching layer access, aggregation, and core
Describe the Cisco Overlay Transport Virtualization (OTV) technology that is used to interconnect data centers
Describe Locator/ID separation protocol
Design a solution that uses Virtual Extensible LAN (VXLAN) for traffic forwarding
Describe hardware redundancy options; how to virtualize the network, compute, and storage functions; and virtual networking in the data center
Describe solutions that use fabric extenders and compare Cisco Adapter Fabric Extender (FEX) with single root input/output virtualization (SR-IOV)
Describe security threats and solutions in the data center
Describe advanced data center security technologies and best practices
Describe device management and orchestration in the data center
Describe the storage options for compute function and different Redundant Array of Independent Disks (RAID) levels from a high-availability and performance perspective
Describe Fibre Channel concepts, topologies, architecture, and industry terms
Describe Fibre Channel over Ethernet (FCoE)
Describe security options in the storage network
Describe management and automation options for storage networking infrastructure
Describe Cisco UCS servers and use cases for various Cisco UCS platforms
Explain the connectivity options for fabric interconnects for southbound and northbound connections
Describe the hyper converged solution and integrated systems
Describe the system wide parameters for setting up a Cisco UCS domain
Describe role-based access control (RBAC) and integration with directory servers to control access rights on Cisco UCS Manager
Describe the pools that may be used in service profiles or service profile templates on Cisco UCS Manager
Describe the different policies in the service profile
Describe the Ethernet and Fibre Channel interface policies and additional network technologies
Describe the advantages of templates and the difference between initial and updated templates
Describe data center automation tools
Pentru a putea participa în cadrul acestui curs, studenții trebuie să știe să:
Implementeze rețele de data center (rețea locală – LAN și rețea de stocare – SAN).
Descrie stocarea în data center
Implementeze virtualizarea data center-ului
Implementeze Cisco Unified Computing System (Cisco UCS)
Implementeze automatizarea în data center și orchestrare cu focus pe Cisco Application Centric Infrastructure (ACI) și Cisco UCS Director.
Descrie produsele în Cisco Data Center Nexus și Multylayer Director Switch.
Acest curs îi pregătește pe cursanți pentru susținerea examenului 300-610 Designing Cisco Data Center Infrastructure (DCID).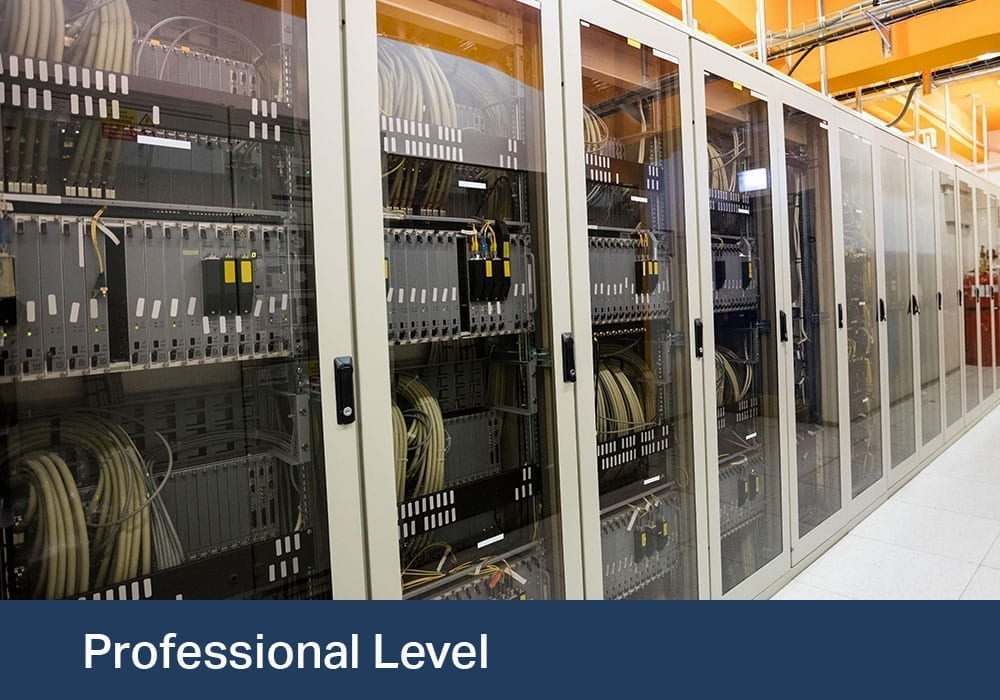 Într-o economie bazată pe cunoaștere, educarea și instruirea angajaților reprezintă o investiție în vederea obținerii unei performanțe îmbunătățite pe termen scurt, precum și a succesului pe termen lung al organizației.