C3 Global Cloud Skills Virtual Tour – The Romanian Chapter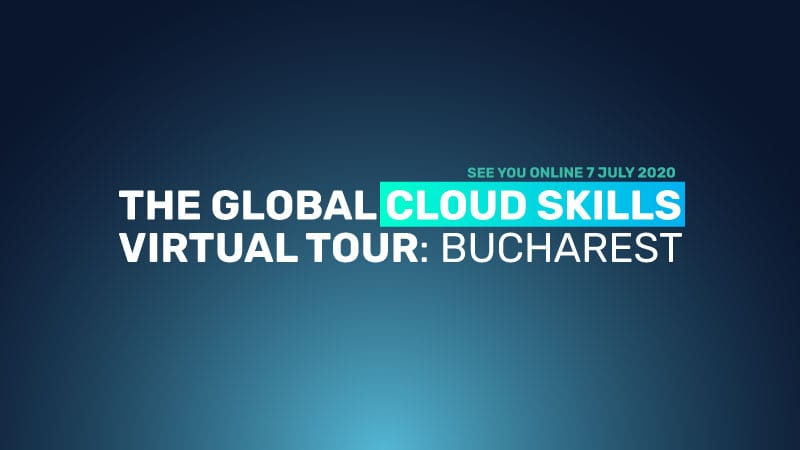 C3 Global Cloud Skills este un eveniment virtual în cadrul căruia vor avea loc în următoarele 6 săptămâni, 6 mini întâlniri de 60 de minute. LLPA, în strânsă colaborare cu Microsoft și alti parteneri cheie, vă va oferi oportunitatea de a obține informații valoroase și de a afla de la experți de top din industria internațională cum puteți începe să construiți echipe care să performeze și cum puteți susține investițiile în cloud.
Te așteptăm, marți pe 7 iulie, de la ora 16:00 pentru a participa la ultima sesiune din cadrul evenimentului C3 Global Cloud Skills, sesiune dedicată Capitolului Românesc.
În cadrul evenimentului vom discuta despre skillurile viitorului și modul în care vendorii mari sprijină procesele de skilling și reskilling ale clienților. Vom borda subiecte precum modul în care perioada actuală a pus presiune pe procesele de L&D și reskilling și cum unul din vendorii mari de tehnologie a investit masiv să sprijine zona de skilling în cloud.
Înscrierile au loc până pe data de 6 iulie, completând formularul de înscriere.
Partea 7: The Romanian Chapter (7 iulie 2020)
4:00-4:10 pm
Welcome and Introductions
Dan Berteanu, VP of Education – Bittnet Training
4:10 – 4:25 pm
New technologies require new skills: the importance of cloud skills
Violeta Luca, General Manager – Microsoft Romania

opportunities in the cloud
cloud growth on the local market
what does being a cloud fit company mean and what are the benefits?

4:25 – 4:40 pm
Principles of cloud adoption: The importance of training plans & Innovative approaches
Dan Berteanu, VP of Education – Bittnet Training
why technical training is important and key benefits
innovative approaches on training – role based training
engaging the students – hybrid environments – instructor-led, virtual, e-learning & game based learning
4:40 – 4:50 pm
Cloud skills evolution on the local market: cloud skills initiatives, growth of cloud skills request in RO
Cristina Ratiu, Microsoft Product Manager – Bittnet Training
overview of the last 2 years as a LP
4:50 – 5:05 pm
Technical skills for business – how Microsoft invests to help you achieve your cloud skill goals
Daniel Rusen – Director of Marketing and Operations Microsoft Romania
what type of initiatives does Microsoft has in the skilling support area and key benefits
type of customers engaged in the campaign
5:05 – 5:20 pm
Customer sucess story: Organisational skilling plan Cegeka RO
Maria Albulescu – L&D Officer – Cegeka Romania
5:20 – 5:30 pm
Q&A