Acest curs este unul custom, iar în prezent lucrăm la dezvoltarea unei versiuni de curs oficiale.
Pentru mai multe informații privind curriculum, te rugăm să ne scrii pe askformore@bittnet.ro
Participanți: între 6 și 20 de cursanți
Livrare: live virtual, în limba Engleză
Suport de curs: manual digital
Pentru a putea participa în cadrul acestui curs, studenții trebuie să:
aibă cunoștințe de bază privind înțelegerea terminologiilor de programare a computerelor
aibă cunoștințe de bază privind trainingul de GO
01. Introduction
go features
pros and cons
comparison with other programming languages
reasons why it should be used
02. Installation and environment setup
installation on various OS
editors and go compiler
create first program and test the installation
03. Strings
string functions
string formatting
regular expressions
04. File handling
reading files
writing files
line filters
file paths
05. Functions and methods
variadic functions
closures
recursion
pointer receivers
defer, panic and recover
06.Interfaces and error handling
interfaces
type assertion
error handling
07. Concurrency
concurrent programming
goroutines
channels (buffering, synchronization, directions)
errgroup
select statement
mutual exclusion
timers and tickers
08. The core packages
strings
input / output
files and folders
errors
containers and sort
hashes and cryptography
parsing command line arguments
synchronization primitives
09. Networking
servers and clients
HTTP
RPC
10. Automated testing
tests types
writing tests
code coverage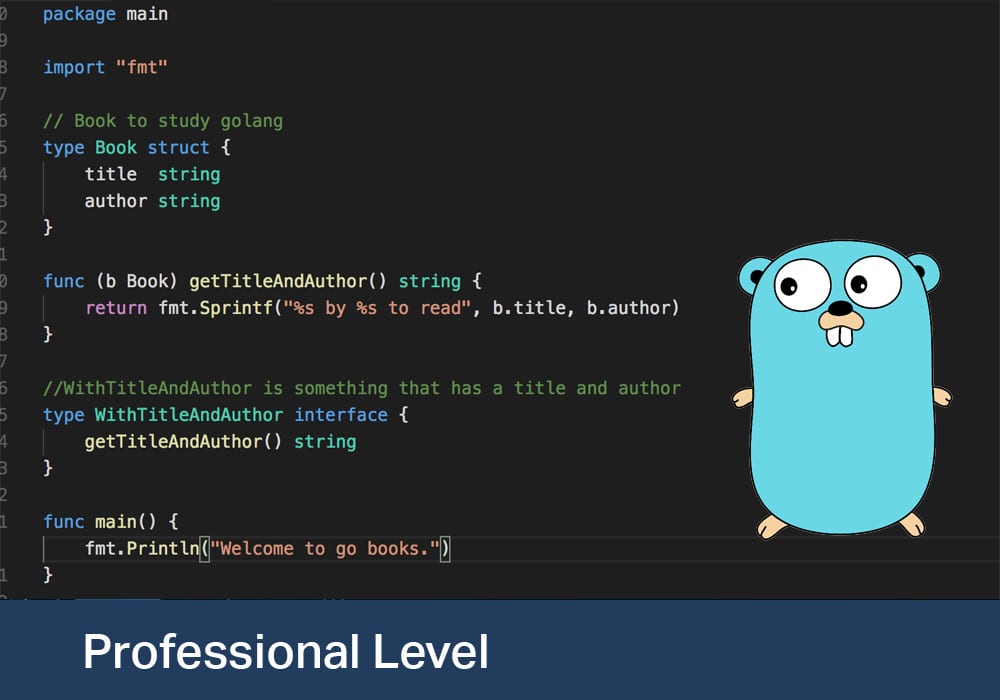 Într-o economie bazată pe cunoaștere, educarea și instruirea angajaților reprezintă o investiție în vederea obținerii unei performanțe îmbunătățite pe termen scurt, precum și a succesului pe termen lung al organizației.