General Data Protection Regulation
Certified Information Privacy Manager (CIPM)
Principles of Privacy Program Management is the how-to training on implementing a privacy program framework, managing the privacy program operational lifecycle and structuring a knowledgeable, high-performing privacy team. Those taking this course will learn the skills to manage privacy in an organization through process and technology—regardless of jurisdiction or industry.
The Principles of Privacy Program Management training is based on the body of knowledge for the IAPP's ANSI accredited Certified Information Privacy Manager (CIPM) certification program.
This course is aimed at:
Data Protection Officers
Data Protection Lawyers
Records Managers
Information Officers
Compliance Officers
Human Resource Officers
Anyone who uses, processes and maintains personal data
Upon completion you will know how to:
How to create a company vision
How to structure the privacy team
How to develop and implement a privacy program framework
How to communicate to stakeholders
How to measure performance
The privacy program operational lifecycle
There are nu prerequisites required for this course.
Module 1: Introduction to privacy program management
Identifies privacy program management responsibilities, and describes the role of accountability in privacy program management.
Module 2: Privacy governance
Examines considerations for developing and implementing a privacy program, including the position of the privacy function within the organization, role of the DPO, program scope and charter, privacy strategy, support and ongoing involvement of key functions and privacy frameworks.
Module 3: Applicable laws and regulations
Discusses the regulatory environment, common elements across jurisdictions and strategies for aligning compliance with organizational strategy.
Module 4: Data assessments
Relates practical processes for creating and using data inventories/maps, gap analysis, privacy assessments, privacy impact assessments/data protection impact assessments and vendor assessments.
Module 5: Policies
Describes common types of privacy-related policies, outlines components and offers strategies for implementation.
Module 6: Data subject rights
Discusses operational considerations for communicating and ensuring data subject rights, including privacy notice, choice and consent, access and rectification, data portability, and erasure and the right to be forgotten.
Module 7: Training and awareness
Outlines strategies for developing and implementing privacy training and awareness programs.
Module 8: Protecting personal information
Examines a holistic approach to protecting personal information through privacy by design.
Module 9: Data breach incident plans
Provides guidance on planning for and responding to a data security incident or breach.
Module 10: Measuring, monitoring and auditing program performance
Relates common practices for monitoring, measuring, analyzing and auditing privacy program performance.
Nu există cursuri recomandate după finalizarea acestui curs.
Nu sunt programe de ceritifcare pentru acest curs.
General Data Protection Regulation – Certified Information Privacy Manager (CIPM)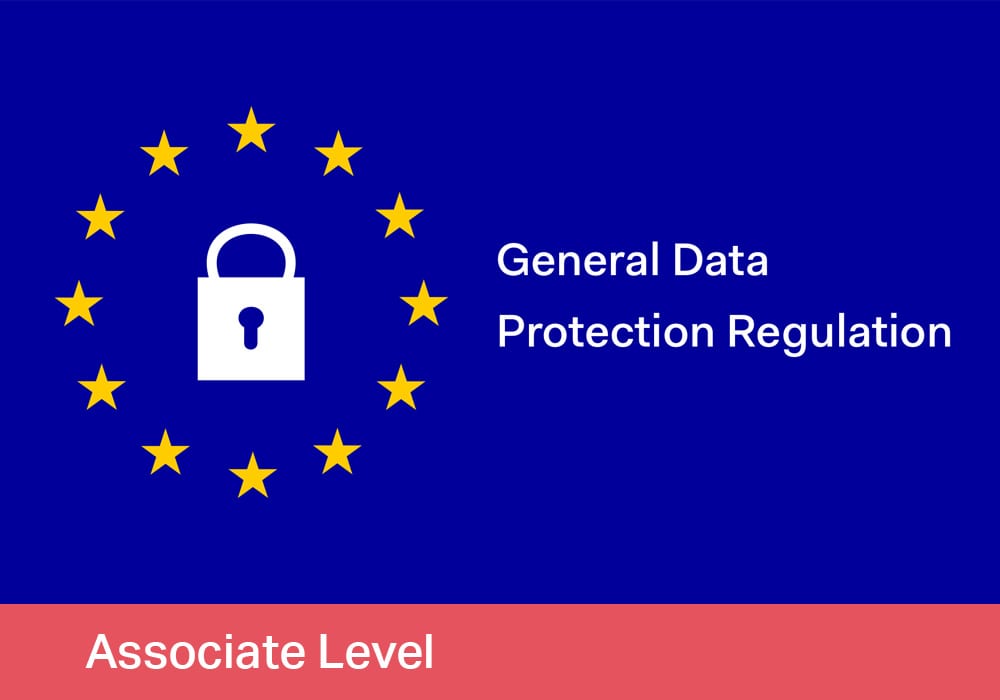 Într-o economie bazată pe cunoaștere, educarea și instruirea angajaților reprezintă o investiție în vederea obținerii unei performanțe îmbunătățite pe termen scurt, precum și a succesului pe termen lung al organizației.