Docker basic custom course
Materiale de studiu: manual digital
Număr participanți: 6 to 20 people 
Livrare: live virtual, English 

Acest curs în destinat tuturor începătorilor. Este recomandat pentru oricine care dorește să înceapă să lucreze cu Docker.
Acesta vă va oferi o experiență hands-on prin crearea și gestionarea containerelor ușor de implementat pentru proiectele de dezvoltare software. Acest curs va începe cu o imagine de ansamblu a arhitecturii Docker și va continua cu instalarea Docker.
Cursanții se vor familiariza cu comenzile Docker și vor putea crea și gestiona containere și imagini. Cursul va acoperi, de asemenea, concepte de rețea, persistența datelor în contextul containerelor și scalare docker și orchestrarea containerelor folosind Docker Swarm. Toate aceste caracteristici vor fi explicate și demonstrate pri aplicații practice.
După finalizarea acestui curs, studenții vor avea o înțelegere fermă a multor tehnologii de bază Docker și caracteristici cheie, inclusiv Docker Hub, Docker Compune, Docker Swarm, Dockerfile, Docker Containere, Docker Engine, Docker Imagini, Docker Network, Docker Daemon și Docker de stocare.
Cursul nu are nici o condiție prealabilă, cu toate acestea, o înțelegere a structurii generale și interne de OS vă vor ajuta să înțelegeți modul în care containerele funcționează. De asemenea, familiarizarea cu linia de comandă Linux va ajuta atunci când veți interacționa cu containere Docker.
Module 1: Docker History 
Age of Virtualization

 

Why Containers?

 

Docker History

 
Module 2: VMs vs Containers. Docker Architecture. Namespaces, cgroups. 
Containerization

 

OS Components (Namespaces, Control Groups)

 

Docker Engine

 

What about Windows?

 

Windows Container Types

 

Containers vs VMs?

 
Module 3: Installing Docker 
Docker Versions

 

Docker Update Channels

 

Installing Docker on Linux with steps

 

Installing Docker on Windows with steps

 
Hands-on Lab: Installing Docker on your node 
Module 4: Docker Images. Image Registries. Repositories and Tags. 
Docker Images

 

Image Contents

 

Image Layers

 

Multiple architectures support

 

Image registry

 

Image security

 

Repositories

 

Best practices using images

 
Hands-on Lab: Docker Images. Image Registries
Module 5: Docker Commands 
Linux Command structure

 

General Docker commands

 

Viewing items commands

 

Downloading images

 

Running and stopping containers

 

Deleting items

 

Working with files

 

Getting help 

 
Hands-on Lab: Exploring Docker Commands 
Module 6: Docker Networking. Bridge, Host, Macvlan, Overlay Networking. 
Network types

 

Working with networks

 

Testing the network

 
Hands-on Lab: Docker Networking 
Module 7: Persisting Data. Docker volumes. Bind Mounts. Tmpfs. 
Persistent Storage in Docker

 

Creating and mounting a volume

 

Listing, inspecting and deleting volumes

 

Logging Docker

 

Explaining different log types

 
Hands-on Lab: Persisting Data 
Module 8: Creating Dockerfiles. Building and Tagging Images 
Explaining 

Dockerfiles

 

Dockerfiles

 contents

 

The

 build environment

 

Creating your first custom image

 

Reviewing image history

 

Dockerfile

 best practices

 

Building from 

Github

 
Hands-on Lab: Creating Dockerfiles 
Module 9: Beyond Docker. Docker swarm. Kubernetes 
Docker Swarm components

 

Building a Swarm

 
Hands-on Lab: Docker Swarm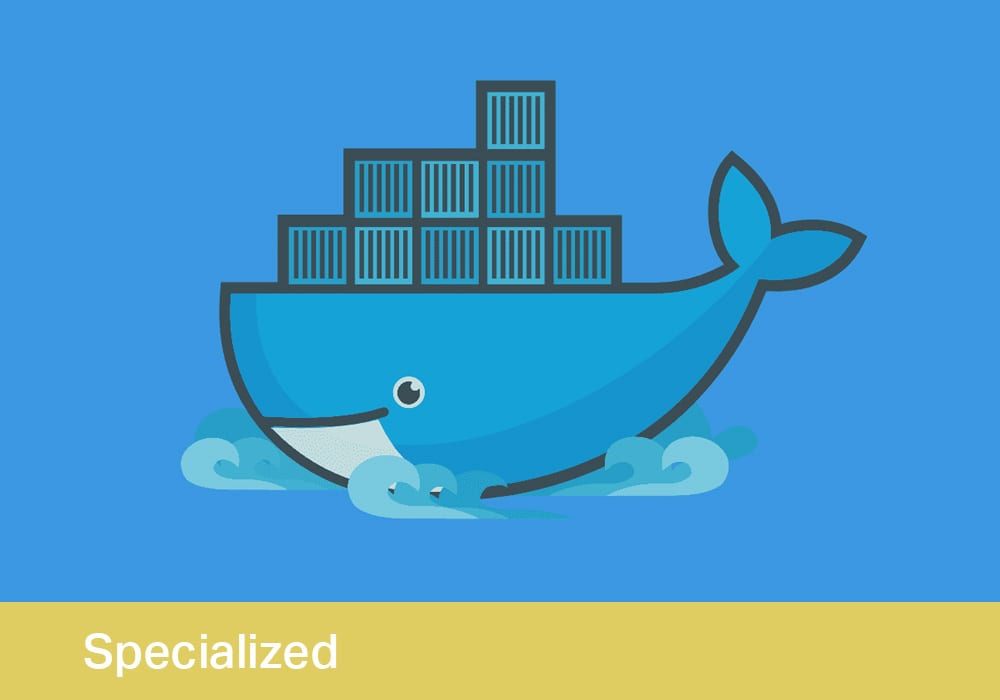 Într-o economie bazată pe cunoaștere, educarea și instruirea angajaților reprezintă o investiție în vederea obținerii unei performanțe îmbunătățite pe termen scurt, precum și a succesului pe termen lung al organizației.
DORESC SĂ MĂ ÎNSCRIU LA CURS