Participanți: între 6 și 20 de cursanți
Livrare: live virtual, în limba Engleză
Suport de curs: manual digital
Acest curs se adresează tuturor celor interesați de implementarea automată a infrastructurii bazată pe cloud.
Cursul acoperă conceptele de bază din spatele Terraform, precum și o scurtă privire de ansamblu asupra altor instrumente IaC (Infrastructure-as-Code). Specificul limbajului Terraform acoperă tipurile de date, structura codului și cele mai bune practici și elementele fundamentale ale tuturor fișierelor de configurare Terraform: furnizori, resurse, surse de date, module, etc.
Pentru a participa în cadrul acestui curs, studenții trebuie să:
să fie familiarizați cu Linux command line (commands, arguments, variables, lucru cu cu fișierele și directoarele utilizând editoare de text).
aibă cunoștințe de bază privind  rețeaua TCP/IP (adresarea IP, subnets etc.)
aibă cunoștințe despre cloud IaaS (instanțe VM, VPCs/VCNs, load balancers, reguli de securitate, etc.)
Introduction.




Course requirements. 




What is Terraform? 




General IaC concepts.

 

IaCimplementations and similar tools. 




Scripting vs IaC. 




Procedural vs declarative coding. 




Configuration management tools, server templating tools, server provisioning tools. Mutable vs immutable infrastructure. 




Limitations.

 

Terraform generic workflow.




Orchestration abilities. 




Terraform providers and provider API interaction. 




Support for multiple providers.

 

Terraform installation and initial setup.




Migrating from Terraform 0.11 to 0.12. 




Basic Terraform commands. 




Configuration building blocks overview: input variables, providers, data sources, resources and output variables.

 

Authentication to cloud providers' API endpoints.




Methods for providing credentials. 




Regions and availability zones. 




Deploying a virtual server in AWS. 




Updating resources. Variables – declaring and initializing. 




Variable data types. 




A

uthentication and authorization. 




Dynamically extracting information

.

 

In-depth provider management.




Working with multiple identical providers, aliases. 




Deploying resources in multiple regions and ADs. 




Deploying networking resources

.




Additional examples for storage, DNS, e-mail, load balancers, identity and autonomous database

s.

 

Provisioners, local, remote and file.




Configuration management with Terraform. 




Creation- and destruction-time provisioners. 




Linux vs Windows remote-exec provisioners. 




Terraform syntax: data types, functions, the console, loops and decisions. 




Working with resource arrays.

 

Terraform state files.




State commands. 




State files in shared locations and in S3-compatible object storage. 




Multiple state files. 




The remote state data source.

 

Modules.




Creating modules, initializing modules, importing modules. 




Module inputs and outputs. 




Fixing module relative paths.

 

Terraform best practices.




Organizing configuration files. 




Terraform's internal graph. 




Tainting resources. 




Resource lifecycle and timeouts. 




Terraform 0.12 specifics.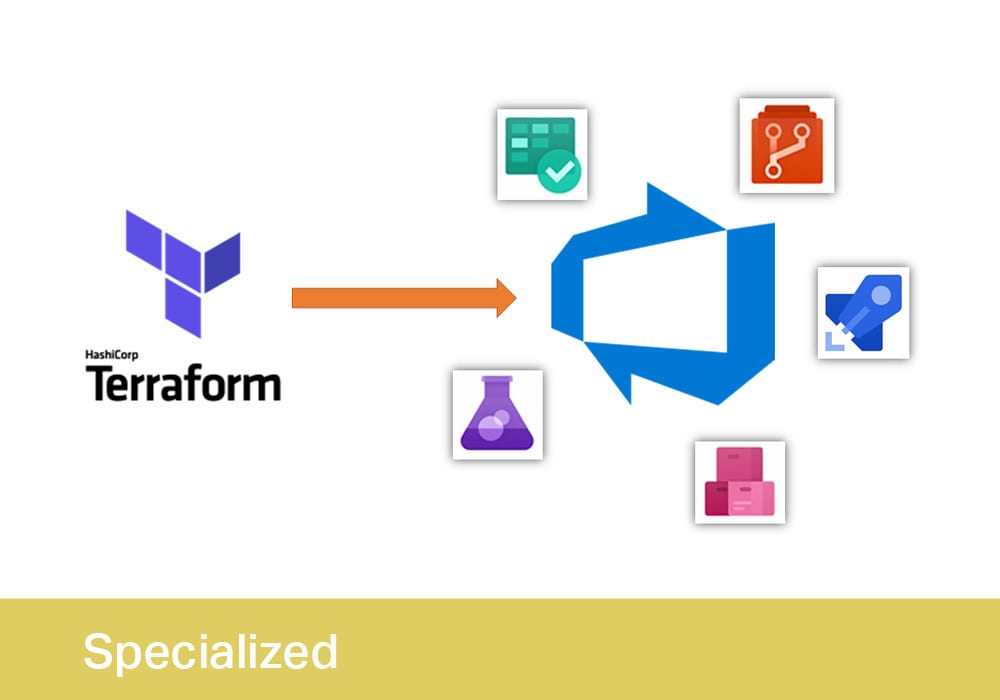 Într-o economie bazată pe cunoaștere, educarea și instruirea angajaților reprezintă o investiție în vederea obținerii unei performanțe îmbunătățite pe termen scurt, precum și a succesului pe termen lung al organizației.
DORESC SĂ MĂ ÎNSCRIU LA CURS