Participanți: între 6 și 20 de cursanți
Livrare: live virtual, în limba Engleză
Suport de curs: manual digital
Application developers
Systems Engineer
Cursul începe cu o reîmprospătare a noțiunilor privind containerele, iar apoi se va face trecerea la arhitectura kubernetes și componentele principale.
Pentru a putea participa în cadrul acestui curs, studenții trebuie să:
aibă cunoștințe despre  elementele de bază ale containerelor; (se recomandă participarea la cursul Docker Basics)
Este opțional, dar recomandat ca studenții:
să fie familiarizați cu Linux command line (commands, arguments, etc)
să fie familiarizați cu sintaxa JSON și/sau YAML
Module 1: Containers and Docker – Quick Review 
Containers vs VMs

 

Docker

 

OS Components

 

Docker Registries

 

The

 need for K8s

 

The K8s story

 
Module 2: K8s History and Architecture. Workers and Masters. 
Kubernetes history

 

K8s Architecture

 
Module 3: Installing K8s. K8s Terminology. Pods. Namespaces. 
Installing Kubernetes

 

K8s Terminology

 

Anatomy of a Kubernetes Node

 

Getting help

 
Hands-on Lab: Installing Kubernetes  
Module 4: Running Workloads Imperatively – kubectl run 
CLI Commands (

kubectl

 run | get | describe | delete)

 

Running K8s Workloads

 

Pod Lifecycle

 

Namespaces

 
Hands-on Lab: Running Workload Imperatively 
Module 5: The Declarative Model. YAML and JSON.
From

 imperative to declarative model

 

JSON and YAML

 

Manifest Files

 

Creating the YAML

 

The Kubernetes API

 
Hands-on Lab: Declarative model 
Module 6: Deployments. ReplicaSets. Scaling and Updating. 
Labels and Selectors

 

ReplicaSets

 

Deployment

 

Jobs

 
Hands-on Lab: Deployment. ReplicaSets 
Module 7: Persisting Data. Volumes. 
Volumes

 

Types of K8s volumes

 

Persistent Volumes

 

NFS Persistent Volume

 
Hands-on Lab: Persisting Data 
Module 8: K8s Networking. 
Docker Networking Model

 

K8s Networking Model

 

Services

 

Kube

-proxy

 

K8s DNS

 
Hands-on Lab: Networking 
Module 9: Introspection. Monitoring. Logs
Kubernetes metrics

 

Metrics Terminology

 

Monitoring with ES/Kibana 

 

Monitoring with Prometheus/Grafana

 

Introspection

 

Debugging pods

 

Debugging K8s Clusters

 

CI/CD with K8s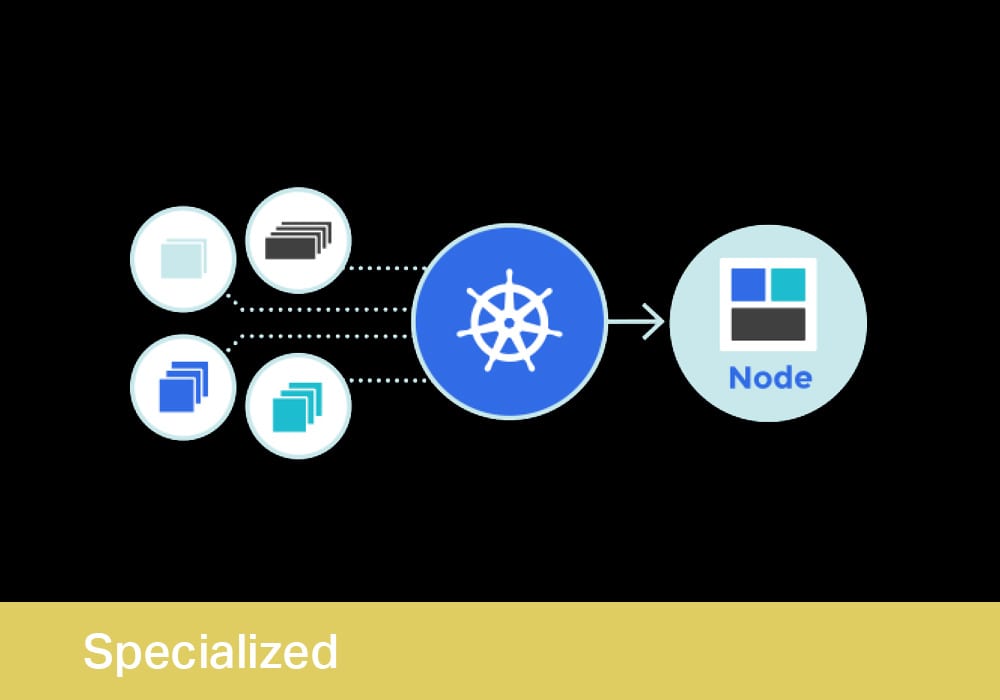 Într-o economie bazată pe cunoaștere, educarea și instruirea angajaților reprezintă o investiție în vederea obținerii unei performanțe îmbunătățite pe termen scurt, precum și a succesului pe termen lung al organizației.
DORESC SĂ MĂ ÎNSCRIU LA CURS