Kubernetes advanced custom course
Participare: între 6 și 20 de cursanți
Livrare: live virtual, în limba Engleză
Suport de curs: manual digital
Acest curs acoperă topicuri avansate care sunt relevante în utilizarea Kubernetes pentru orchestrarea aplicațiilor la scala, în data center sau în cloud.
DevOps Engineer
System Engineer
Programmer
Developer
În cadrul acestui curs, participanții vor învăța despre resursele Kubernetes avansate precum, Job, CronJob, Daemoset, ConfigMap și Secrets.
De asemenea, cursul acoperă Resurse Ingress alături de Controlerul Ingress. Helm este un manager de pachete care se utilizează pe scară largă pentru instalarea, modernizarea și gestionarea aplicației Kubernetes, iar studenții vor avea șansa să înțeleagă conceptele și să o utilizeze. Cursul acoperă conceptele de bază ale Kubernetes Security și mecanismul RBAC. La final, cursul acoperă 2 subiecte majore care ar trebui să facă parte din fiecare cluster Kubernetes: Jurnalizare centralizată și Monitorizare. Studenții vor putea vedea cum se poate realiza înregistrarea centralizată prin utilizarea stivei ELK și, de asemenea, monitorizarea prin utilizarea tablelor de bord Prometheus și Grafana.
Pentru a putea participa în cadrul acestui curs, cursanții trebuie să aibă cunoștinte de Kubernetes:
terminologia Kubernetes (nodes, pods, resources)
să fi interacționat cu clustere Kubernetes prin intermediul command line (kubectl)
resurse (nodes, pods, replica seta, deployments, etc.)
Este recomandat ca înainte de a participa în cadrul acestui curs, cursanții să fi parcurs modulul Kubernetes Basic.
Module 1. Daemon Sets. CronJobs. Secrets. ConfigMaps
CronJobs – running tasks periodically
ConfigMaps – deploying reusable applications
Secrets – passing around sensitive information
DaemonSets – pods on every node
Hands-on Lab: DaemonSets. CronJobs. ConfigMaps
Module 2. Ingresses. The Nginx Ingress Controller
Ingress Controller
Ingress Operation
Deploying the ingress Controller
Ingress Resource
Path Manipulation
Hands-on Lab: Ingress
Module 3. The Kubernetes Dashboard. Helm – The Kubernetes Package Manager
Installing the Kubernetes Dashboad
Connecting to the dashboard using Kubectl proxy, NodePort and External auth proxy
Dashboard User
Helm Overview
Helm Components
Installing Helm
Helm commands and usage examples
Hands-on Lab: Kubernetes Dashboard. Helm
Module 4. Security. Role-Based Access Control
Identity and Access Management
Service Accounts
User Management
RBAC Terminology Explained
Role Scoping
Hands-on Lab: Security. RBAC
Module 5. Working with Logs. Centralized Logging – Elastic Stack
Kubernetes Logging
Centralized logging with Elastic Stack
Hands-on Lab: Logging
Module 6. Monitoring. Prometheus/Grafana
Kubernetes metrics
Metrics Terminology
Collecting metrics
Using Prometheus for monitoring
Deploying Prometheus
Using Grafana for time series analytics
Grafana + Prometheus
Using Elastic Stack for monitoring
Hands-on Lab: Monitoring
Module 7. Advanced Pod Scheduling
nodeName and nodeSelector
Affinity and Anti-Affinity
Terms and Expressions
Node Affinity Operations
Taints and Tolerations
Cordon and Drain
Resource Control
Requests and Limits
Hands-on Lab: Advanced Pod Scheduling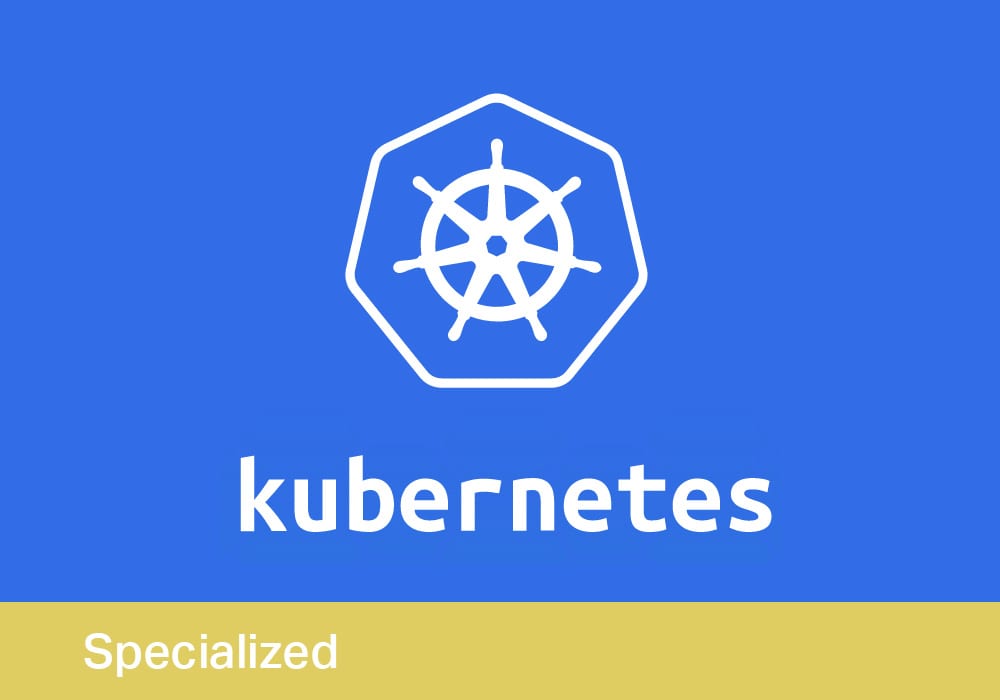 Într-o economie bazată pe cunoaștere, educarea și instruirea angajaților reprezintă o investiție în vederea obținerii unei performanțe îmbunătățite pe termen scurt, precum și a succesului pe termen lung al organizației.
DORESC SĂ MĂ ÎNSCRIU LA CURS