Professional learning services
Read more below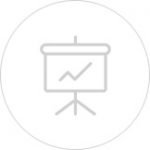 What is the process of TRAINING?
Training is the process through which information and orientation is passed to the employees in a structured and planned manner, regarding the way they need to fulfill their specific tasks at work as determined by the organization's needs and objectives.
Training must lead to permanent behaviour changes and to increased performance.
Inside an organization there are several training needs that arise. According to those, training is divided into three specific categories:
● Orientation: the type of training that delivers information needed by employees in order to have general awareness at their job: history of the organization, rules and regulations, benefits etc. It is usually done by the head of department or head of HR.
● Skills training: all knowledge and abilities needed in order to perform their specific job role. This part of the training answers to the "how", "what", "why" questions.
● Development training: this type of training takes into consideration the entire organization and prepares an employee to grow inside an organization according to the entire development plan of the organization.
Bittnet is a company that provides in the highest level skills training and development training.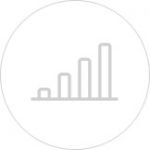 Benefits of TRAINING
Some recognized benefits of employee training are:
Increased revenue – There are a variety of approaches to increasing revenue by investing in training employees. One of the most recognized involves the selection and implementation of an effective customer relationship management (CRM) system.
A well-trained IT staff working with sales, marketing, and customer support stakeholders can analyse needs and develop an organizational strategy utilizing CRM software to improve marketing, sales, customer service, technical support, and other functions. The improved cross-functional operational efficiencies from the CRM system result in increases in top line revenue and other benefits.
Decreased costs – Depending on the type of business, government, or military agency, training aimed at decreasing costs can focus on various business processes. For example, providing training on supply chain analysis may result in savings from improved procurement practices. Or, training IT staff on new software applications might lead to savings in areas from payroll to marketing to reporting.
Increased job satisfaction – Training is one of the most important factors in increasing employee job satisfaction, resulting in higher levels of retention and reduced turnover. This significantly reduces the cost of hiring and training replacement personnel.
Improved quality of products and services – Investing in employee training leads to improved skills, knowledge, and abilities that enhance the quality of products and services. This has a financial return that can be seen through less waste, higher customer satisfaction, reduced customer support costs, and other related benefits.
Enhanced safety – Training that develops skills, knowledge, and abilities that reduces accidents and creates a safe work environment significantly affects the costs involved with lost work time, insurance, and liability.
Get in touch
Do you need more information? Don't hesitate to get in touch with us!